While the Utah State Legislature is in session, 93 college students from around the state of Utah get the opportunity to intern for state legislators. This internship gives college students the opportunity to take part first hand in the legislative process and interact with state leaders on key issues. Whether student interns are tracking legislation, providing constituent services, researching issues, coordinating appointments, or meeting with different groups, they are a central to helping legislators keep with the fast pace of the legislative process.
Six out of eight of USHE colleges and universities have interns working for Utah Legislators. The degrees interns are pursuing vary across several disciplines including political science, history, biology, pre-engineering, communications, pre-medicine and business.
---
Andrew Arnes, Utah State University
Andy is a junior majoring in Law & Constitutional Studies. After graduation he wants to go on to graduate school and continue a career in Government Relations. He is an intern for Neil Abercrombie, Director of Government Relations at Utah State University during the Utah State Legislature. He also serves on the Government Relations Council at USU as the Logan City Government liaison, as well as USU's student member on the Logan City Neighborhood Council. Andy is currently running for Student Advocate Vice President at USU.
Paige Gunn Christensen, Southern Utah University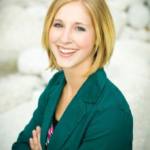 Paige Christensen is a senior at Southern Utah University where she will graduate in May with her degree in business management. Paige is enjoying an internship at the Utah State Legislature working for Representative Francis Gibson, the Majority Whip, from House District 65. Paige has the unique opportunity to intern alongside her husband Derek, who is interning for Representative Dean Sanpei. Paige has also served internships with Cedar City Corporation working with Economic Development,  the City Manager and the City Council.  During her time at SUU, Paige has served in numerous leadership roles including the Michael O. Leavitt Center for Politics and Public Service with two years as the Student Director, Associate Justice of SUU's Judiciary Committee and a founding member of the Finance Club.  Paige looks forward to beginning her MBA this summer while working as the Student Chief of Staff for President Wyatt's Office at Southern Utah University.
Nicholas Lloyd, Snow College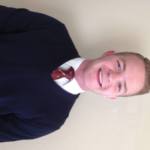 Nick is in his sophomore year at Snow College and will graduate with an Associates degree this year. He is studying Communications and Political Science and plans to transfer to a 4-year University  in USHE to finish his Bachelors degree. Nick has plans to do more internships in government during his upcoming years of school and also plans on attending law school.  He is currently interning for the government relations department of Snow College at the Utah State Legislature.  He loves the opportunity to interact with legislators and government officials as a representative of the college's interests.