The 2015 conference, Engage Parents to Empower Students, will be held on Friday, September 11th, at the South Towne Exposition Center in Sandy, Utah.  Dr. Deneece Huftalin, President of Salt Lake Community College, will be the keynote speaker, discussing "Parental Involvement in K-12 and Beyond."
Over 750 attendees are expected to attend this free, one-day conference, including elementary, junior high, and high school counselors and administrators from around the state, as well as higher education access, outreach and admissions personnel. The conference will feature 27 workshops for attendees to choose from, focusing on the best practices for college preparation and success, as well as additional information on the application and admissions process.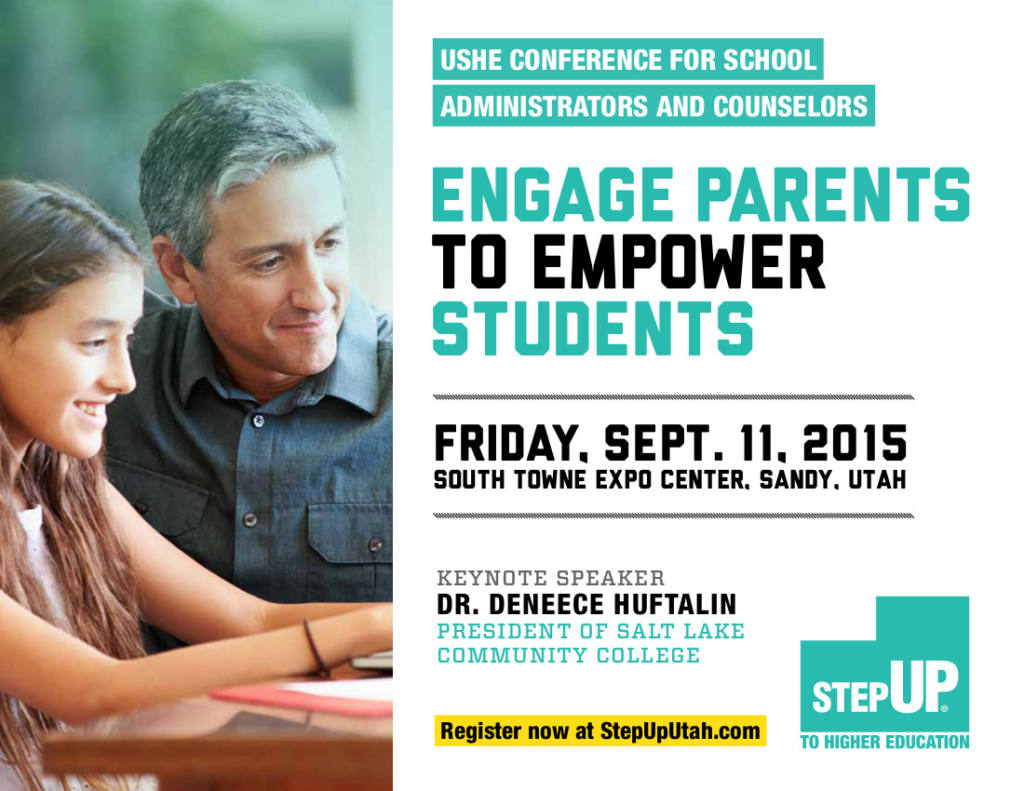 Workshop topics include:
Recommendations on High School Math Preparation
Empowering Underrepresented Students through Parental Engagement
FAFSA Intervention Strategies: Getting Parents and Families on Board
Utah College Application Week
Regents' Scholarship 101
Finding the Right College
For more on the event, visit StepUpUtah.com.