Systemwide enrollment surpasses 218K
In its second annual data release, the Utah System of Higher Education shows enrollment at Utah's public technical colleges rose 2.05% compared to last year—putting systemwide enrollment at more than 218K. USHE technical colleges saw the largest gains in adult enrollment (8.61%), while high school dual enrollment decreased slightly over last year (-2.19%).
Technical college enrollment and headcount are measured at the end of the fiscal quarter. Degree-granting institution fall enrollment headcount is measured at the third week of the fall semester and was released earlier this month.
USHE Interim Commissioner Geoffrey Landward was quoted earlier this month and said, "Higher education is a transformative tool for many individuals that equips them with the knowledge and expertise to drive positive change and economic prosperity in our state. We are pleased with the growth in our degree-granting colleges overall, and we eagerly await USHE technical college data for a comprehensive look at the USHE enrollment landscape."
"Following the release of 2023 Q1 USHE technical college enrollment, he added, "We are excited to announce that our systemwide enrollment has surpassed 218k students and that each of them has taken a major step to invest in their future."
The table below includes the total headcount of all students enrolled at each USHE technical college as well as systemwide enrollment totals.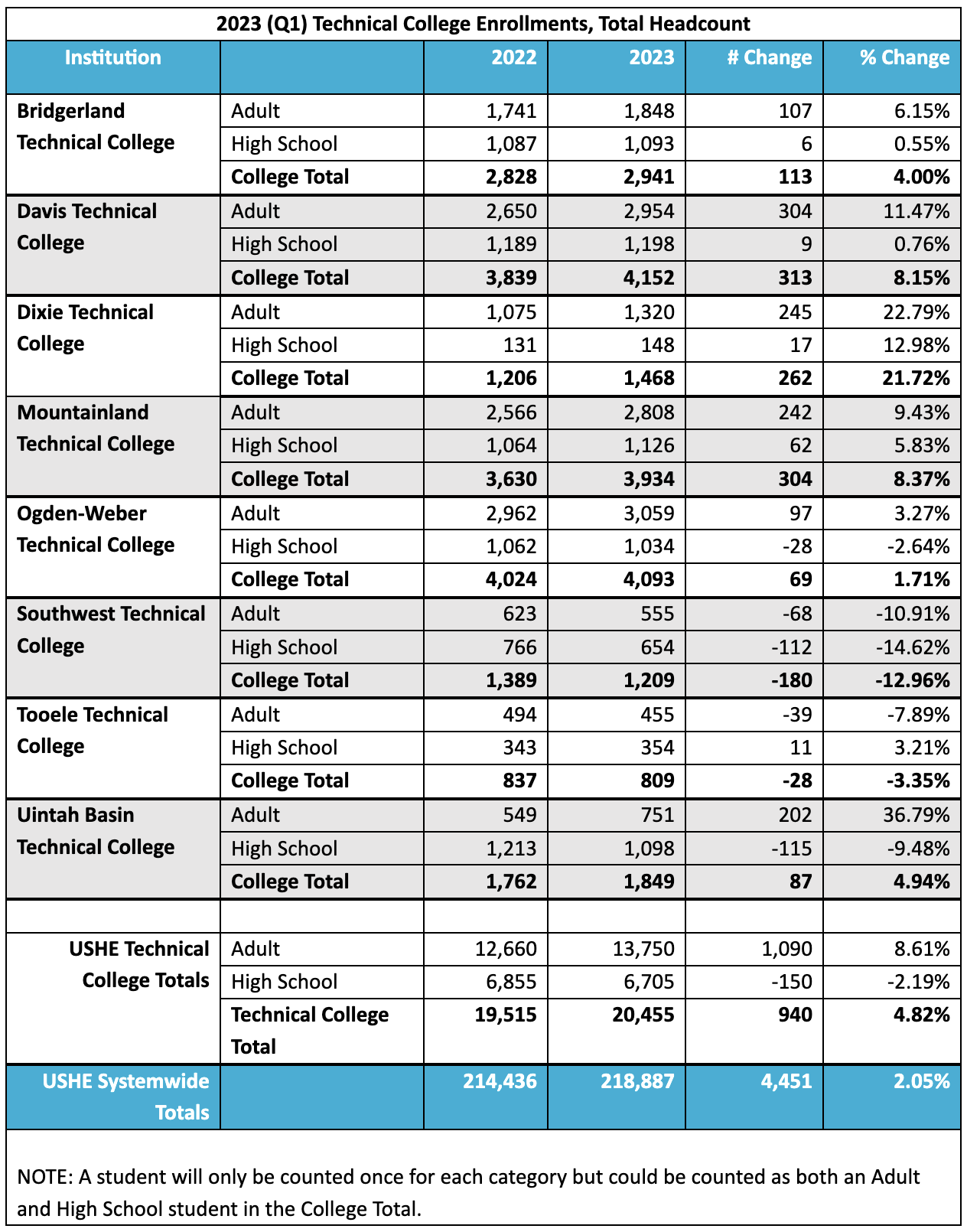 Detailed headcount data outlined by institution type, student level, award-seeking (matriculation) status and more is published at ushe.edu/institutional-data-resources-headcount.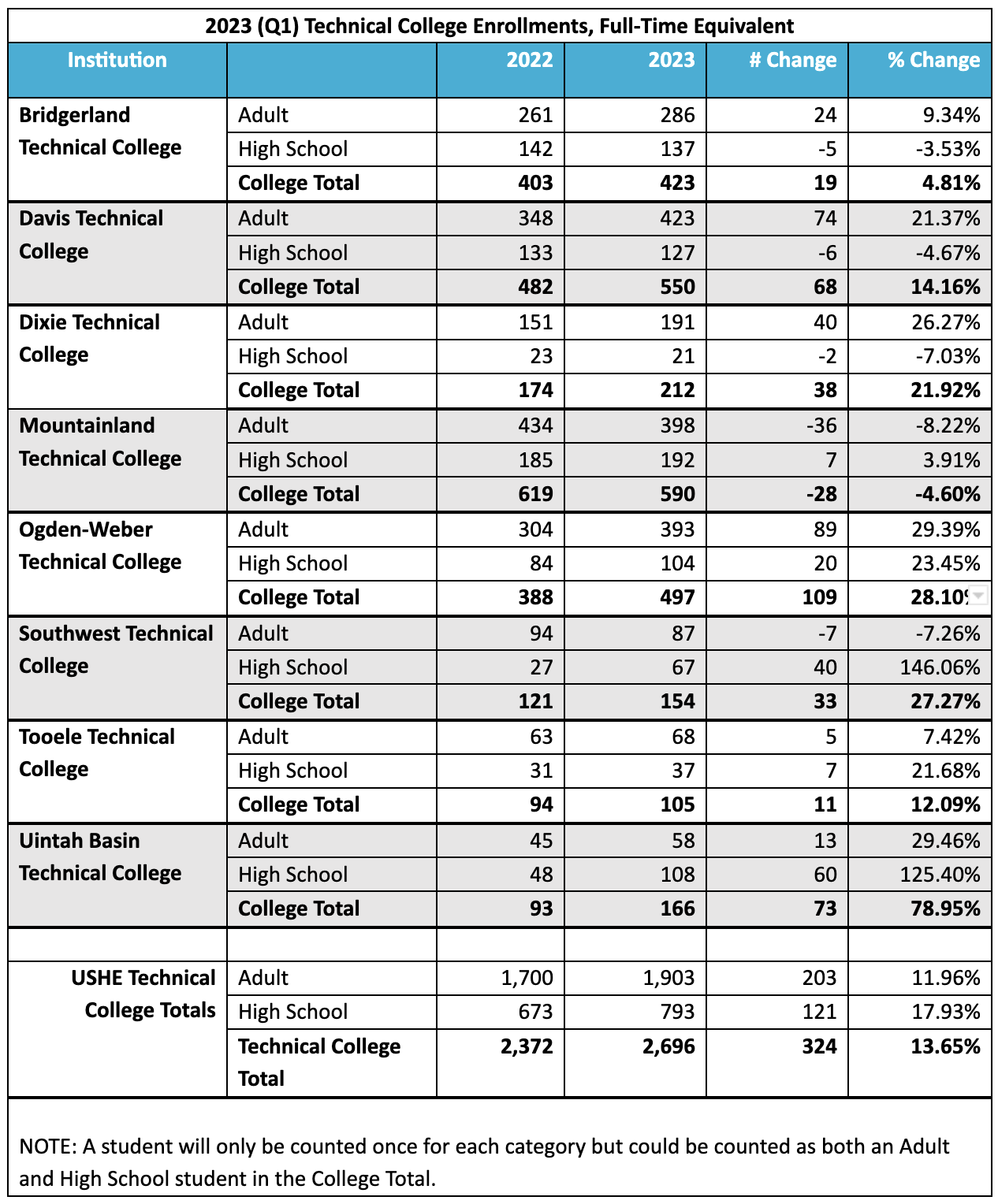 See the FTE Dashboard here:ushe.edu/institutional-data-resources-fte/.
Salt Lake Community College's School of Applied Technology provides technical education and training, and its enrollments are included in the institution's degree-granting totals released earlier this month.