A new report from Achieve, a bipartisan nonprofit organization focusing on helping states make college and career readiness a priority for all students, has released its latest analysis of states' student performance against college-and career-ready (CCR) indicators. The report provides a state-by-state analysis of education outcomes in relation to the state's employment needs.
Supply vs. Demand – Does Utah have the educated workforce needed for today's jobs?
The graph below provides a snapshot comparison of the supply of educated workers and the demand for education credentials within the current job market. According to Achieve, Utah has a major shortage in the number of graduates with a bachelor's degree: 22% of adults have a bachelor's degree, whereas 45% of jobs require a bachelor's degree or higher.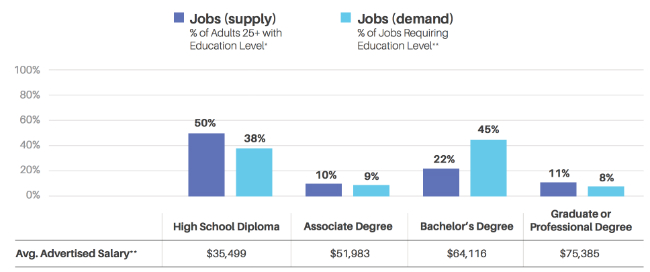 Sources:
* 2013 American Community Survey data.

** Burning Glass Technologies job posting data, July 2014–June 2015.
---
Composition of Utah' Job Market – STEM vs. Non-STEM Jobs
Jobs in STEM fields are increasingly important to every state's economy. The graphs below demonstrate that STEM jobs represent a significant portion of the state's current job market, as well as the fact that STEM jobs are more likely than non-STEM jobs to require a bachelor's degree or more.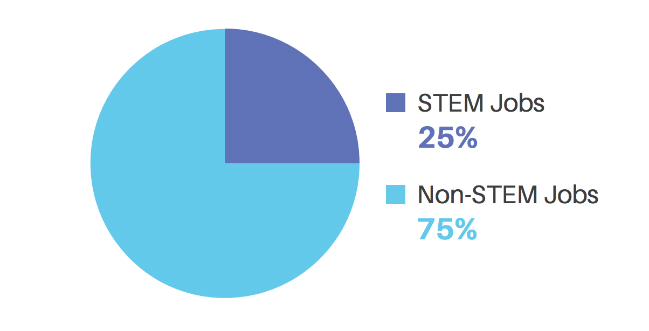 ---
Education Requirements for Utah's Jobs
As the STEM job market continues to grow, a rigorous K–12 education with a strong academic foundation is needed, along with experiences positioning them for successful transitions to the additional education and training necessary for their selected career path.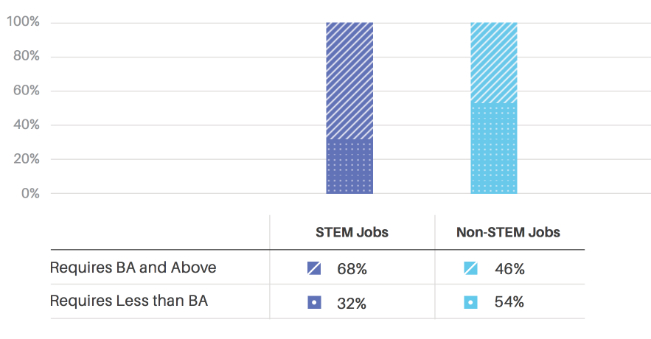 ---
The full report provides an in-depth review of the college and career readiness data available by state and highlights the many consistencies as well as disparities in how this data is reported and published between states. The report also includes data related to secondary proficiency and postsecondary persistence. Several data points used by Achieve were taken from the USHE High School Feedback Reports ,which provide college performance information on Utah high school graduates in their first year of college.