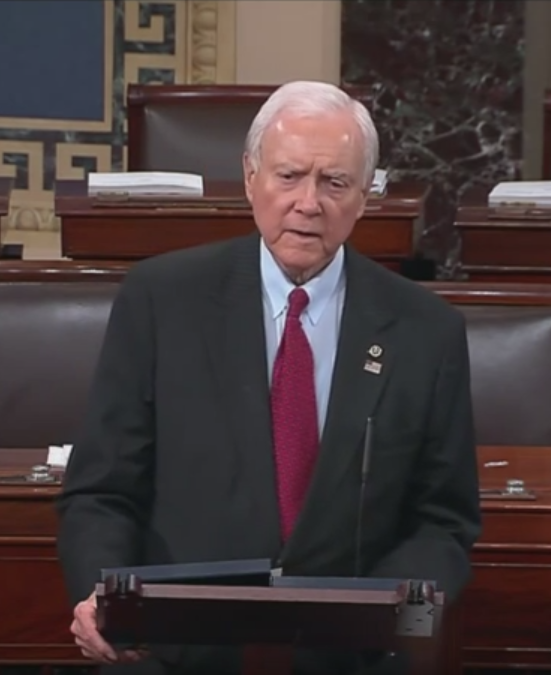 The U.S. Senate on December 9 voted 85-12 in favor of the Every Student Succeeds Act (ESSA). The bill is a rewrite of the Elementary and Secondary Education Act to replace No Child Left Behind, which expired in 2007.
ESSA marks a major compromise that emerged between Democrats and Republicans in recent months, largely scaling back federal involvement in education and giving states more control. The primary component of the legislation transfers authority for accountability, educator evaluations and school improvement from the federal government to the states and local districts. The legislation emphasizes holding all students to high academic standards that prepare them for success in college and careers.
Other notable provisions include:
Replace a one-size-fits-all approach by giving states control to implement standards and eliminate unnecessary standardized tests

Expand access to high-quality preschools

Upholds a core value of the original Elementary and Secondary Education Act by reaffirming that the right to an education is a civil right, regardless or race, income, or background.
---
National and state leaders applauded the legislation:
David L. Buhler, Commissioner of Higher Education
"This legislation will provide necessary tools to state and local education leaders that can help Utah students to graduate from high school ready for college. Similar to our involvement in Governor Herbert's review of K-12 education standards, Utah's higher education leaders support efforts that ensure accountable, rigorous results in K-12 that lead to greater success in college, which then ultimately leads to a more successful talent force for the state."
Governor Gary R. Herbert
"This is a significant step in the right direction in our work to ensure state control of education policy. This bill reinforces that accountability and responsibility for K-12 education rests with the states. It is a clear example of cooperative federalism, which is a core tenant of this association. It emphasizes that states and localities have the freedom to provide students the world-class education they deserve."
Senator Orrin Hatch
"Empowering local leaders, teachers, and parents to make decisions about their education system is the right thing to do. At the same time the bill maintains protections for our most vulnerable students without subjecting states to overbearing federal penalties. The status quo has left too many children behind. This bill makes significant improvements to give Utah students a better chance for a brighter future."
Prosperity 2020
"The Bill empowers Utahns to determine the definition of success in education and provides states and schools with new funding flexibility. The Bill will also improve teacher preparation programs, including those designed to improve literacy, civics education and STEM education."
Lane Beattie, President and CEO of the Salt Lake Chamber of Commerce
"By passing the 'Every Child Succeeds Act' today, Congress has returned more control of education over to Utah where it belongs. This bill is a good step forward in returning control of our education to the state's and locals, a goal we will continue to work toward.
"All Utahns want for all kids to reach grade-level literacy and numeracy by the fourth grade. This bill empowers willing states to achieve that goal with improved early learning and high quality preschool experiences. It also invests in our hardworking teachers with more preparation programs, including those designed to improve literacy, civics education, and STEM education.
"Now more than ever, education is the surest path to economic success. We must move Utah's education rankings back to the top-ten in the nation, and ESSA gets us closer to meeting that goal."
Photo Credit: YouTube