According to a new analysis, completion of the 2017-18 Free Application for Federal Student Aid (FAFSA) by eligible high school seniors has jumped an incredible 39% over last year.
National FAFSA completions by cycle, 2016-17 vs. 2017-18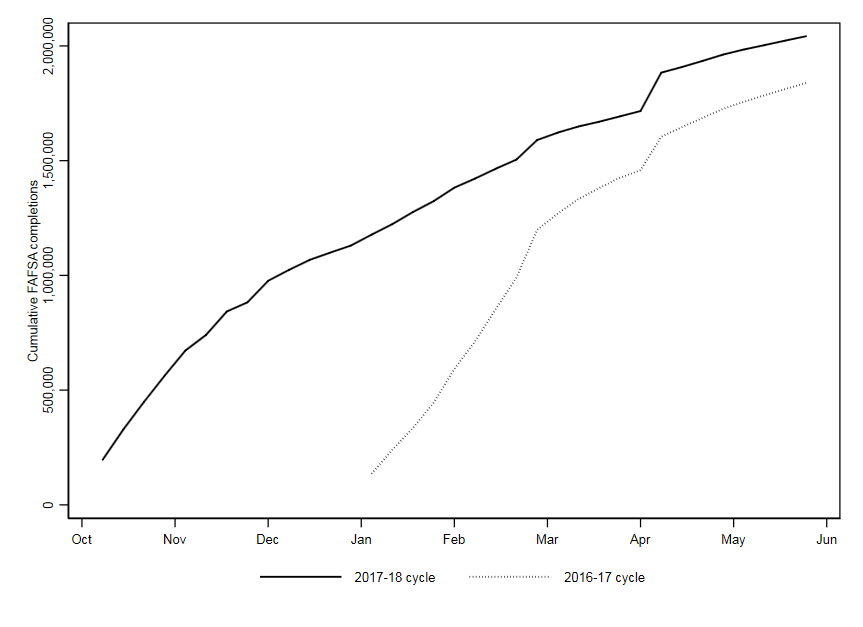 Completion of the FAFSA directly impacts college affordability for many students, as it is the only way to receive federal Pell grants and federally subsidized student loans. FAFSA completion can also be a requirement for many scholarships. A study by Nerd Wallet found that, in 2013, Utahns left $45 million on the table in Pell grants—free money for college—by not filling out the FAFSA. More than half of students enrolled at Utah's public colleges and universities receive some form of gift aid, of whom approximately 68% receive a Pell grant. In fact, more students receive a Pell grant than take out a federal loan in Utah.
While this significant increase is good news for Utah, it could be because the state has such a long way to go. As of the 2016-17 cycle, Utah had the lowest rate of FAFSA completion in the country. In fact, that year, there were no school districts in Utah where more than half of the high school graduates completed the FAFSA.
USHE is working to close that gap. StepUp to Higher Education, the outreach initiative of the Utah System of Higher Education, hosted over 75 FAFSA Completion Open Houses across the state last year to support students and parents as they fill out the FAFSA.