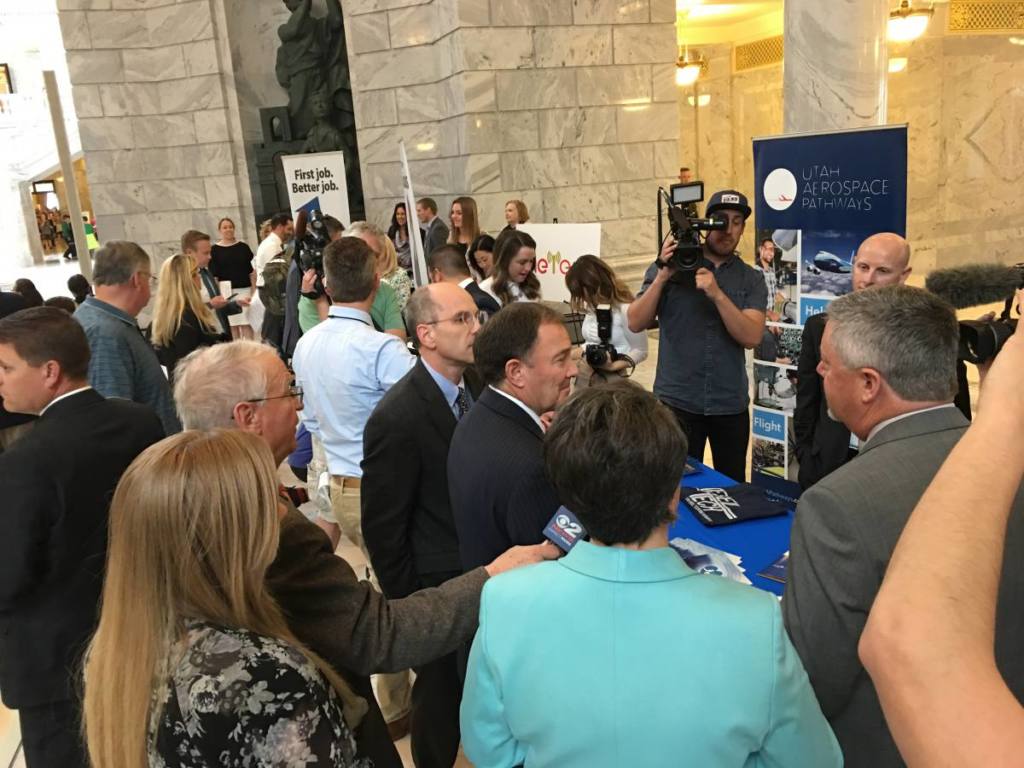 At the Capitol Rotunda on March 21, 2017, Governor Gary Herbert unveiled the Talent Ready Utah initiative, including the accompanying grant program. Talent Ready Utah grants, formerly known as the Utah Cluster Acceleration Partnership (UCAP), has more than $2.1 million in grant funding available for the purpose of developing and enhancing programs to meet industry needs, building career pathway programs, and providing work-based learning opportunities. The Governor spoke at the event along with partner agencies (the Department of Workforce Services and the Governor's Office of Economic Development) and Nathan Rose, a current student in Salt Lake Community College's Utah Aerospace Pathways program.
"The Talent Ready Utah grant program unveiled today is a collaborative effort to improve both our education system and workforce in Utah," said Gov. Herbert. "The program seeks to align our efforts to provide a pipeline of future talent and meet the needs of Utah businesses."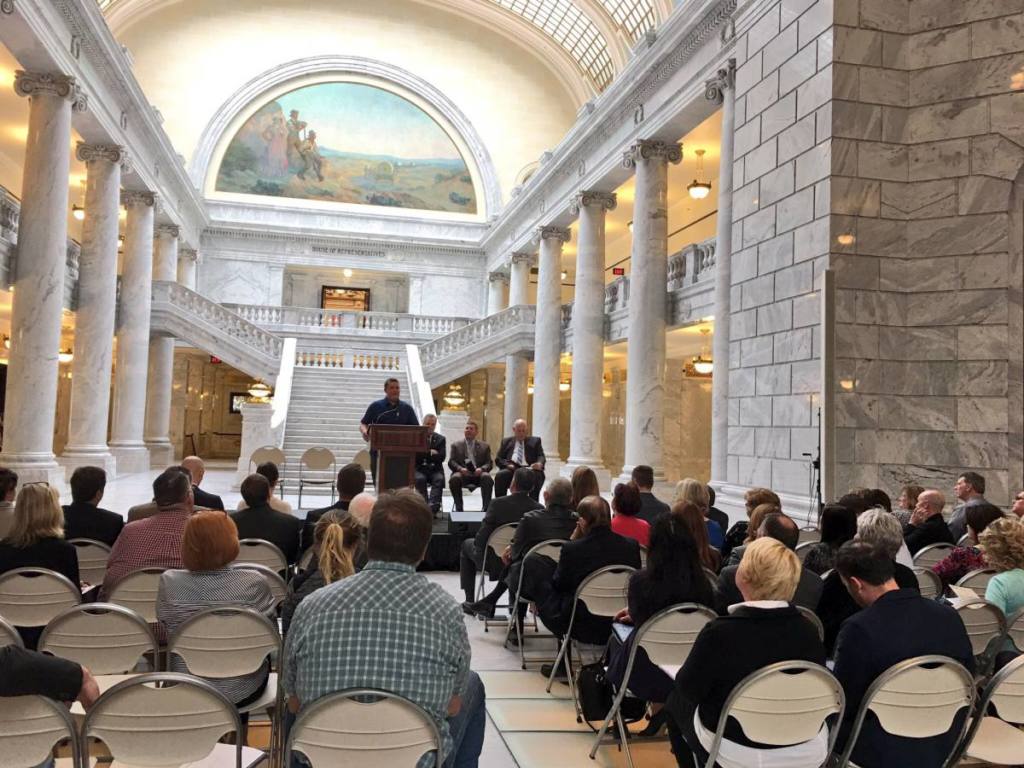 The Talent Ready Utah grant program is designed to strengthen collaboration between education, industry, and economic development by focusing on four objectives:
Increase economic cluster connectivity and educational alignment
Respond to industry identified skill gaps
Enhance the role of the regional institutions in economic development
Promote regional stewardship of grantees' contributions to workforce development
The Talent Ready Utah grant program provides funding to:
Public post-secondary institutions to develop, implement or enhance educational programs that are responsive to regional and statewide industry needs
Industry trade associations located in Utah that serve a state-designated industry cluster or regional economic need
Public school districts, individual schools or charter schools to develop, implement or enhance career pathway programs and connect them to post-secondary institutions
Consortiums expanding or developing career pathways into high-growth, high-wage and STEM industries
Money for the grant program comes from the Department of Workforce Services' job growth fund, which is dedicated by the legislature for the purpose of investing back into the workforce. Grants from this program have helped develop or expand more than 170 training programs, creating capacity for over 5,800 individuals to receive industry-recognized credentials.
The Governor also announced Talent Ready Utah's executive board, which consists of:
Chair – Tami Pyfer, education advisor to Gov. Herbert
Vice Chair – Val Hale, executive director of the Governor's Office of Economic Development
Members – Jon Pierpont (Department of Workforce Services), Dave Buhler (Utah System of Higher Education), Dave Woolstenhulme (Utah College of Applied Technology), Sydnee Dickson (Public Education) and Vance Checketts (industry representative)