From a speech by Nelson Mandela's grandson and an acclaimed one-woman show, to step teams, art exhibits and documentary screenings, Utah's colleges are in the midst of honoring Black History Month. Below are some highlights from select institutions:
University of Utah
Theme: "Because of Them, We Can: A Celebration of the Black Experience"
Black History Month at the U kicked off with a keynote address from Dr. Janelle Scott from UC Berkeley on Feb. 9, titled "School Choice as a Civil Right? Implications for Democracy in the Post-Brown Era." Dr. Scott discussed policy developments of school choice and their implications on the future of public education and civil rights. Events at the U also included discussion of Langston Hughes' epic poem, "Ask Your Mama: 12 Moods for Jazz" featuring from Ron McCurdy, professor at USC and past president of the International Association for Jazz Education, and Malcolm-Jamal Warner, actor, director and musician.
In addition to other documentary screenings and discussions, the U's month of events will wrap up on February 27 with "Experience, Strength and Hope," a musical, visual, and performing arts presentation by 365 Poetry and the Salt Lake City Burundi Drummers, presented by the University of Utah ASUU Student Group Voices of Diversity. This performance will expose its audience to a wide range or diverse representations of the African American Experience through the use of music, drama and dance.
Utah State University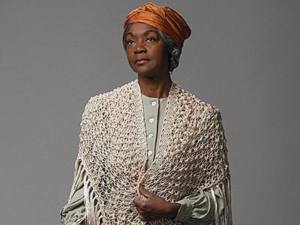 Theme: "A Century of Black Life, History and Culture"
On February 5, USU hosted "Traveling Shoes," a one-woman show presented by UPR and featuring professional speaker, storyteller, and writer Janice Brooks acting as Sojourner Truth, Harriet Tubman, and six other African-American women. The USU Black Student Union will host its annual Soul Food Dinner on February 21, featuring traditional soul food, music, and dance performances. And on February 25, members of the USU community will participate in a panel discussion focusing on issues of racial inequality.
WSU
Weber State University opened Black History Month with a convocation speech from Ndaba Mandela, grandson of Nelson Mandela and founder of the Africa Rising Foundation, on Feb. 10. WSU offered rapid HIV/AIDS testing on Feb 11, and Black Scholars United will participate in a flash mob in the student union on Feb. 18.  WSU will screen many documentaries as part of Black History Month, including "Journey: 450 Years of the African-American Experience" and "CSA: The Confederate States of America."
SUU
Theme: Black Americans and Religion
Southern Utah University is giving students the opportunity to register for a one-credit course on Black History. To complete the course, attendance is required at all eight SUU Black History Month events, along with a brief response essay (details). These events include presentations from faculty across the state, the SUU Black Student Union and "Sistas in Zion" bloggers Zandra Vranes and Tamu Smith, (authors of "Diary of Two Mad Black Mormons"), along with several documentary screenings. The Black Student Union will also present its annual Step Show.
DSU
Black History Month opened at Dixie State University with a documentary screening, "No Ordinary Hero," followed by a meet and greet with the film maker. Activities also include a month-long art exhibit in the North Plaza Student Gallery, with art from "Left of Center" gallery in Las Vegas. It will conclude on Feb. 26 with a Mardi Gras Madness social, along with a keynote speech from Regent France Davis.
Utah Valley University
In conjunction with Martin Luther King, Jr. Day, UVU hosted legendary civil rights activist Joan Trumpaur Mulholland at the end of January. Mulholland participated in more than three dozen sit-ins and protests and was ultimately arrested and jailed for her involvement in the civil rights movement.
Salt Lake Community College
SLCC hosted a poetry slam on February 6 in celebration of Black History Month. On Feb. 15, they hosted a Dance Across the Ages.