ImPACT subgrants, administered by the Office of the Commissioner of Higher Education with funds provided by the College Access Challenge Grant, are awarded to programs run by institutions in the Utah System of Higher Education that work to significantly increase the number of low-income and underrepresented students who are prepared to enter and succeed in college. ImPACT stands for "Improving Preparation, Access & Communities Together."
On April 17, programs from around the state presented their progress in the annual ImPACT subgrant sharing meeting. These programs are briefly detailed below:
REFUGES (Refugees Exploring the Foundation of Undergraduate Education in Science) – University of Utah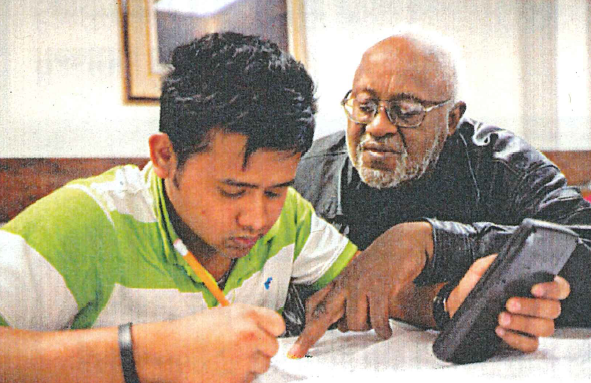 The U of U's Center for Science and Mathematics Education offers a pre-college, summer science bridge course for recent high school grads from underrepresented backgrounds, including refugees. This 7-week program offers a unique opportunity to live on campus, attend classes, meet faculty and fellow students, and jumpstart the college experience. Participants get hands-on experiences solving real-world problems in Physics, Astronomy, Biology, Chemistry, Mathematics, Engineering and Introductory Computer Science. During the spring semester, REFUGES students will be placed in a research lab to help them develop a network of colleagues to support them through their academic career.
Youth Education: ACT preparation – University of Utah
As part of the Utah College Advising Corps (UCAC), the Youth Education program extends the resources of the University of Utah to young people 18 and under by offering programming that will instill a lifetime desire for learning. With support of this subgrant, Youth Education was able to develop new ACT prep materials (online classroom, videos, and supplements) using the "flipped classroom" concept, and expand this ACT preparation course to 12 UCAC schools, serving 320 low-income and first-generation students.
Next Step Project: An education intervention for homeless youth – Utah State University
Next Step Project helps to address barriers preventing homeless youth from attending college, including lack of knowledge of the options and financial assistance available, and self-efficacy. Through group discussion, individual meetings, and tutoring, Next Step Project works to increase the number of homeless youth who attend college, secure a career of their choice, and permanently exit homelessness.
Innovative Mentoring, Partnering and Access to College and Technical Training – Utah State University Eastern, Blanding Campus
USU Eastern, Blanding campus serves San Juan County in southeastern Utah, one of the poorest counties in the nation. This project represents a commitment to solidify and expand successful programming developed during its startup year, and has worked to streamline financial aid access, broaden financial literacy, improve career guidance, double college launch, increase high school to college pathways, strengthen college access/community/campus partnerships, provide tutoring support, and grow STEAM Maker Expo.
Making Math Meaningful College Readiness Initiative – Weber State University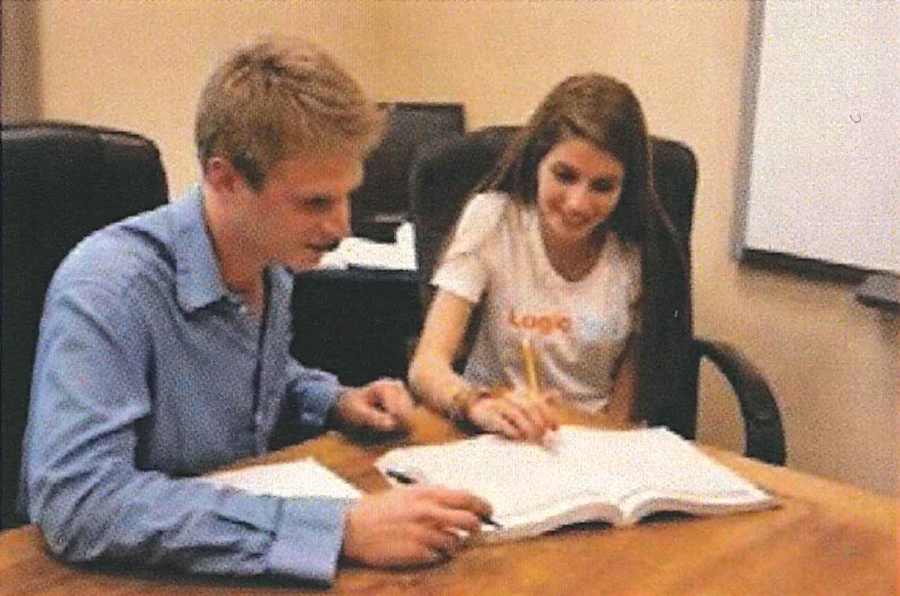 Working in collaboration with targeted schools in Ogden, Weber, and Davis School Districts, this program established a foundation and framework in addressing targeted academic support needs for math preparation.
1.)    Established a strong baseline focused on Math preparation levels, needs and best practices in targeted schools.
2.)    Piloted targeted math-related academic support within selected target junior high schools, with two to three tutors at each school
3.)    Assessed impact of pilot services with target schools and evaluation of grant activities
Pacific Islander and Utah Rural Tribal Outreach – Utah Valley University
This program had two components: Native American and Pacific Islander.
For Native Americans, this program worked to increase access, preparation and enrollment in postsecondary education for rural tribal youth in Utah; it included a Youth Participatory Action Research component focusing on Fine Arts and Photography, and worked to increase partnerships with Native American tribal leaders and educators to strengthen pipelines for youth to move toward college. It hosted hands-on ecology workshops at Utah Lake and Aviation and Emergency Management workshops at Provo Airport, an exhibit on Native People at UVU's Woodbury Museum of Art, and presented admissions, financial aid and other college info during these outreach activities.
For Pacific Islanders, this program worked to increase awareness of postsecondary options and financial preparation; engage in professional development with K-12 and higher ed faculty and staff focusing on Pacific Islander youth; and establish/expand partnership to build statewide infrastructure focusing on Pacific Islander youth. This program developed "People of the Pacific" curriculum, hosted a People of the Pacific High School conference at UVU, which included 400 Pacific Islander youth attendees; and outreach financial aid/family nights at area high schools.
Bridge to Success program – Salt Lake Community College
This six-week online and in-person Bridge to Success program is designed to increase the academic, institution, and financial literacy of prospective SLCC students, as well as their self-efficacy and general life skills. It takes place twice a year: once in the summer prior to start of fall semester, and again in the winter, prior to the start of spring semester. The goal of the program is to disseminate information about higher education to a targeted population of students, as a way to increase the rates of low-income, first-generation, and underserved students participating in and completing a higher education program of study. Participants in the Bridge to Success program said the following:
"The fact that I feel confident in going to college is enough to say that the Bridge to Success program has helped me be successful in college."

"The Bridge helped me stay positive as I'm closely approaching the first day of school, and I couldn't be more eager to start."