As the 2016-2017 academic year comes to an end, new Student Body Presidents have been elected at USHE's colleges and universities. The Student Body Presidents, elected by their student peers, will serve during the 2017-18 academic year. The presidents, together, form the leadership for the statewide student association that advocates on behalf of students on key higher ed issues.
University of Utah – Zach Berger
Zach Berger was born in Salt Lake City, Utah, and attended East High before matriculating at the University of Utah. He is a BA candidate in Honors English and is also pursuing a minor in Political Science. The goals of his administration include improving campus safety, revitalizing campus events, and facilitating campus involvement.
Utah State University – Michael Scott Peters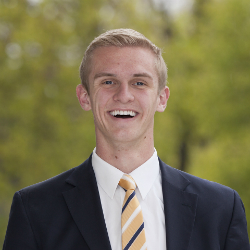 Michael Scott Peters is the Student Body President of Utah State University. He was raised in West Jordan and studies International Business and Marketing. He enjoys marathon running, snow skiing, and traveling. Michael also has a passion for people and believes everyone has a story to share. As a representative of the USU Diversity Cabinet, Michael seeks to promote minority groups on campus; he demonstrates service through his involvement with Special Olympics and Best Buddies; and he advocates against sexual assault as a member of the President's Cabinet. Michael will work this next year to improve mental health services and help Everyone Belong in the Aggie Family.
Utah State University Eastern – Dean Thacker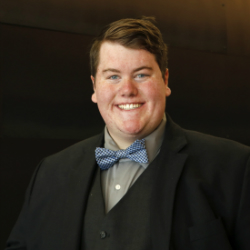 Dean Thacker, 20, is currently in his second year of school at USU Eastern. He is originally from a small town in Southeastern Idaho, called Ririe. During his time at Eastern he has been involved with choir, written for the school newspaper "The Eagle", and has served the students of Price as the EUSA Student Advocate. Dean is very grateful to be given the opportunity to help the students of USU Eastern as well as the students across the state of Utah. He is currently studying geology, and wants to be a geothermal engineer in the future. Dean is very proud to be an Eagle!
Southern Utah University – Hayden Carroll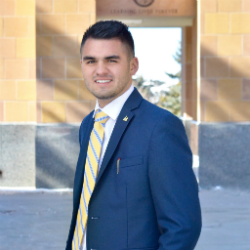 Born and raised in Gilbert, AZ, Hayden currently serves as SUUSA's Student Body President. He has resided in Cedar City for the past 2 years after serving a 2 year service mission for his church in Salt Lake City, Utah. With an an end goal in religious teaching, Hayden is pursuing a degree in Communication Studies. Heavily involved on the SUU campus, Hayden has previously served in SUUSA as Chief of Staff. He has also served on the Latter-day Saints Student Association (LDSSA) Institute Council (2016-17), the Sigma Chi International Fraternity Executive Council (2016-17), the National Honor Society of Leadership and Success Executive Council (2016-17), and also as an Orientation Team Captain (Fall 2016). Hayden also serves as a student mentor in the local 4-H Mentoring Program. He enjoys lacrosse, playing guitar, and hiking.
Weber State University – Aulola Moli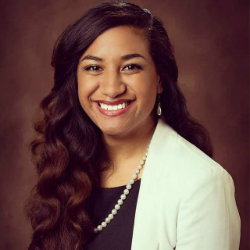 After serving in multiple positions in the Weber State University Student Association for over four years, Aulola "Lola" P. Moli was selected WSU student body president in March of 2017. Prior to becoming president, Moli served as student body vice president in the emphases of diversity and service, as well as serving in multiple chair roles and as an assistant director. She credits her involvement with student government for providing her with a sense of responsibility to be a positive force for change in her school and community.
Moli is a double major in criminal justice and organizational communication and plans to pursue a Master of Professional Communication degree at WSU. She currently serves on the Student Fee Recommendation Committee, Utah Student Association and WSUSA Student Council.
Born and raised in West Valley City, Moli is of Tongan descent and places great importance on her culture.
Her goals include being a resource for students to achieve higher education and helping the local community, including her Polynesian community. She is excited to serve in her position and work with her executive team to continue supporting the university's initiatives.
Snow College – Seth Robertson
Seth Robertson was born and raised in Utah and has strong ties to his Icelandic heritage. Seth has interests in government, technology, and almost everything else that can benefit mankind. He learned at an early age that the most important things in life involve the people around him. As the second of seven children Seth knows how necessary it is to lead by example. He is proud to be a Badger and lives by this motto: "enjoy here while you're here because there is no here there."
Dixie State University – Ezra Hainsworth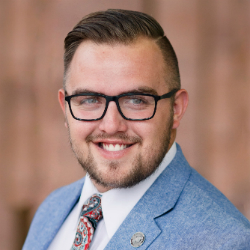 Ezra Hainsworth is a senior communication studies major from St. George, UT. Ezra enjoys many activities that include, but are not limited to, playing sand volleyball, networking, camping, hiking, and watching movies. He has been involved in student leadership for his entire college career and building relationships with people is his passion. As student body president of Dixie State University, Ezra plans to continue and improve upon the rapid progress that Dixie State has made in the past several years. He wants to facilitate a "work hard, play hard" culture wherever he is. More than anything else, he wants students of all diverse backgrounds to feel included and welcome in any and all campus activities.
Utah Valley University – Rob Smith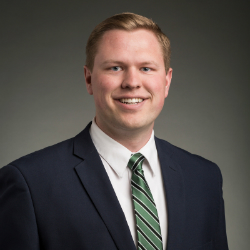 Rob was born and raised in Orem, Utah. He attended Mountain View High School where he played on the basketball team and was on Student Government. Rob has been involved in ways at UVU through the LDS Institute Council and most recently as a Presidential Intern. He served as the lead intern in the Presidential Intern program having the opportunity to work with UVU's Cabinet and specifically with the Chief of Staff.
Rob is excited for the opportunity to serve as the Student Body President at UVU. He has found a great love for the institution and plans to serve in helping it continue on to new heights. He intends to focus on UVU's core theme of Student Success. Rob is currently studying Political Science with a History Minor. He intends to go on and get a Master's in Public Administration with hopes of pursuing a career in Higher Education. Rob is happily married to his wonderful wife, Kati, and they are the proud parents of their son, Thomas.
Salt Lake Community College – Aynoa Rincon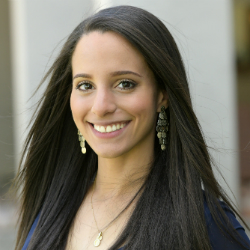 As the Student Association President at Salt Lake Community College, Aynoa is an international student double majoring in Political Science and Economics. Born and raised in Caracas-Venezuela, she is the oldest of two siblings. Aynoa moved to the US in 2015 at the age of 17 to study English in Harvard Square, Boston – Massachusetts. She joined Salt lake community college in 2015 and at the beginning of 2016 joined SLCCSA as a liaison in Clubs and organization to a variety of clubs from honor societies to engineering clubs. She is the first Latina women elected student body president in Salt Lake Community College Student Association.
Aynoa believes that education is the key for success. She is a fighter against gender discrimination and sexual assault. She is committed to serve and advocate for students by bringing a safe campus for students to share their ideas and achieve their academic goals, having a more efficient student involvement, develop new scholarship for students and support student's rights.