Ronald W. Jibson served as Questar Corporation's President and CEO and as a director from June 2010 to October 2016. He was appointed chairman of the board July 1, 2012. Jibson was also president and CEO of Questar subsidiaries Wexpro Company and Questar Gas Company, and as chairman of Questar Pipeline Company. During his 36-year career at Questar, Mr. Jibson held various other Questar positions such as executive vice president, vice president of operations, general manager of operations and director of engineering.
Jibson has significant industry involvement, having served as chairman of the board of directors of both the American Gas Association and the Western Energy Institute. He has also served on the board of the Gas Technology Institute. He is the chairman of the Utah State University board of Trustees and currently serves on the board of the Economic Development Corporation of Utah, Women's Leadership Institute, Junior Achievement Advisory Board and the Utah Symphony Opera. He has served in the past on the boards of the United Way of Salt Lake, Utah Shakespearean Festival and as Chair of the Salt Lake Chamber Board of Governor's.
He serves as a member of the board of directors of Dominion Resources, Richmond Virginia and IDACORP/Idaho Power Company, Boise Idaho. Jibson graduated from Utah State University in civil engineering and later received a Masters of Business Administration from Westminster College. Jibson, and his wife, Janet, have three sons and ten grandchildren. His hobbies include golf, fly fishing and spending time with family at their mountain ranch.
---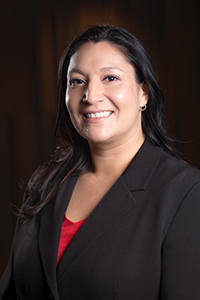 Cristina Ortega is currently a Deputy District Attorney at the Davis County Attorney's Office, where she specializes in special victim cases that include sexual assault, child abuse, and domestic violence.
She graduated from the S.J. Quinney College of Law at the University of Utah in 2002. Ortega began her career as a prosecutor at the Salt Lake County District Attorney's Office in 2002 where she was prosecutor in both the adult and juvenile justice system.
Ortega has a bachelor's degree in Criminal Justice from Weber State University. Her studies at Weber State University also included legal studies and Latin American studies.
She is currently a board member for Big Brothers Big Sisters of Utah and the Kem C. Gardner Policy Institute. She is also active in the legal community as a member of the Utah Journal of Criminal Law, Women Lawyers of Utah, and the Aldon J. Anderson Inn of Court.
Ortega served on the University of Utah Board of Trustees from 2013-2017 and represented the Trustees on the KUER Advisory Board and the Audit Committee.
---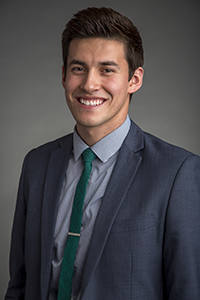 Alex Trujillo is a senior working on a bachelor's degree in digital marketing at Utah Valley University. Trujillo was born in Mexico, but grew up in Utah Valley.
He has served in numerous student involvement positions throughout his college career such as a Presidential Cabinet Intern to UVU and the Service Council VP of Communications in the UVU Student Association. He was awarded "the Champion of Inclusion" at UVU as well as "Ambassador of the Year" for his impactful efforts in prospective student outreach and service to underserved student populations, and has received top placements in national competitions in the American Marketing Association.
He is actively involved in the Woodbury School of Business Latino Leadership Council at UVU as a council member. Trujillo also founded, and is president, of the Photography Club at UVU.
He also helped found an empowerment group called Generacion Mas to inspire those of underserved populations (specifically people of indigenous backgrounds) to enter and complete higher education.
After completing his undergraduate degree, Trujillo plans on working on a master's degree in public administration. His active involvement is driven by his passion for the success of his community.
---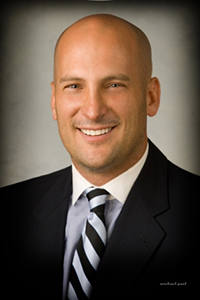 Thomas Wright was born and raised in Utah. He then graduated from Quince Orchard High School in the Washington D.C. metro area. In 1997, he graduated from the University of Utah with two Bachelor of Art degrees: marketing and Russian.
In 2008, Wright was a top-producing real estate sales agent in Utah when he was invited to become an owner of Summit Sotheby's International Realty based in Park City.  Since then, he has served as the president and principal broker.  Under his leadership, the company has grown its gross yearly sales volume from $135 million in 2008 to $1.52 billion in 2016.  82% of that growth came through aggressive recruiting in the market over a 5-year period.
Because of what he was able to accomplish, Wright has become a nationally recognized speaker and advisor on improving profitability, agent recruiting, brokerage management in the Sotheby's International Realty network, which includes 20,000 sales associates in 800 offices in 65 countries.
Wright is a civically-minded citizen and has been elected and appointed to serve on several key organizations in the community. He currently sits on the Board of Directors for the United Way, Utah Symphony / Utah Opera.  He is the co-chairman of the Utah Debate Commission and was twice elected to serve as volunteer Chairman of the Utah Republican Party, the Salt Lake County Republican Party and is currently a member of the Republican National Committee (RNC).  He was recently appointed by Governor Herbert to serve on the Utah State Board of Regents after serving three years on the Dixie State University Board of Trustees.
Thomas resides in Salt Lake City with his wife and their four children.  He enjoys golfing, fishing and traveling the world with his family.  His greatest joy comes from attending their many dance, cheerleading and sporting events.