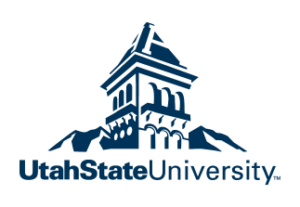 Logan, Utah
It's easy to find your place at USU with residential campuses in Logan, Blanding, and Price, as well as 30 regional campuses and centers. We are Utah's state university. Choose from 159 undergraduate programs and come join us.
Take a Tour 
Visit:usu.edu/thecollegetour/ 
Call: 800-488-8108 
Email: kaelyn.loveless@usu.edu 
Click above link, scroll down to "Virtual Tour" once on the webpage. 
See Student Life
Academic Programs: Agriculture, Business, Education, Humanities, Arts, Natural Resources, Engineering, Science, Career & Technical Education 
Special Programs: Study Abroad, Online, Honors, Research Fellows, Huntsman Scholars, Research, Ambassadors, Val R. Christensen Service Center 
How to Apply 
Visit: applynow.usu.edu 
Call: 800-488-8108 
Email: admit@usu.edu