The Senate Education Confirmation Committee unanimously approved Governor Herbert's appointment of Steven J. Lund to the Utah State Board of Regents. Lund serves as executive chairman of the board for Nu Skin Enterprises. He also serves as the executive director of the company's Nourish the Children initiative, which has facilitated the donation of more than 400 million meals to malnourished children around the world.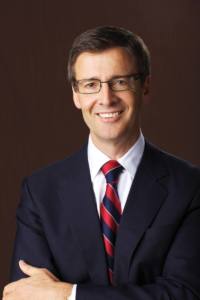 Lund has served as executive vice president of Nu Skin International since 1985 and in other various roles since that time, including vice chairman of the board from 2006 to 2012, president and chief executive officer from 1996 to 2003 and president and chief executive officer of Nu Skin Asia Pacific from 1996 to 1998.
Lund has served on the board of directors for the U.S. Direct Selling Association, as chairman of the Utah Valley University board of trustees and in various civic and religious leadership roles. Before joining Nu Skin Enterprises, Lund worked as an attorney in a private law practice after earning a Juris Doctorate degree from Brigham Young University's J. Reuben Clark Law School and a B.A in fine arts and communication from Brigham Young University.
About the Board of Regents
The Utah State Board of Regents is the governing body for the Utah System of Higher Education (USHE). The Utah Legislature grants it the power to control, manage, and supervise USHE. The Board's major responsibilities include selecting and evaluating institutional presidents, setting policy, approving programs, missions, and degrees, and submitting a unified higher education budget request to the Governor and State Legislature.
The Board of Regents is comprised of 19 Utah citizens, representing the entire state geographically:
16 appointed by the Governor
3 non-voting members (Utah State Board of Education & Utah College of Applied Technology)