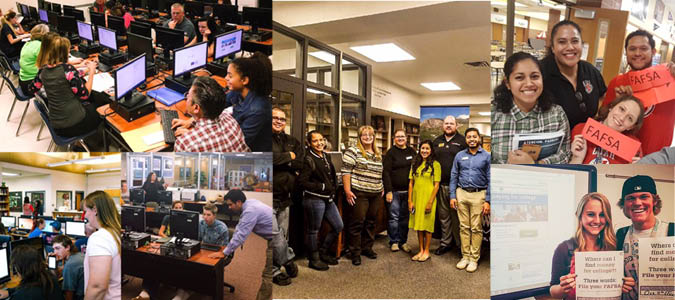 The Utah System of Higher Education via their college readiness platform StepUp to Higher Education, has worked to increase college preparation awareness among Utah high school students, with a large emphasis on how to pay for college over the past few years. StepUp outreach officers work with individual high schools and school counselors to host events where high school seniors and their parents can receive assistance filing their Free Application for Federal Student Aid (FAFSA). StepUp also holds scholarship/financial literacy events and has a presence at school and community events where college and career readiness is emphasized.
Last year, StepUp hosted 138 FAFSA Completion Open House events throughout Utah with over 5,000 attendees. StepUp also hosted 7 scholarship/financial literacy events with approximately 1,000 attendees, and had a presence at 31 school and community events with over 4,000 attendees.
For StepUp's current and upcoming events, check the event calendar at StepUpUtah.com/events.