On Friday, September 29, 2017, the 9th-annual Utah System of Higher Education (USHE) Conference for School Counselors and Administrators was held at the Marriott City Creek Center. Over 550 counselors, administrators, college access professionals, and others came to the conference, which is provided free of charge.
Utah Valley University President Matthew Holland gave the keynote on the importance of a higher education and how Utah Valley University's integrated higher education model is supporting student success.
Also at the conference, USHE debuted its new children's book, Monte Goes to College. Aimed at elementary-aged children, this book is set in charming rhyme and addresses all the ways a student can prepare to go to college, from taking the right classes and working hard in school to visiting a college campus and being involved in extracurricular activities. A copy of Monte Goes to College was given to all attendees of the conference and will be distributed to public libraries throughout the state. This book is a sequel to Monte & the World of Possibilities, which USHE released in 2015.
The conference included 28 sessions, with topics on mental health, how to motivate initiative, increasing FAFSA (Free Application for Federal Student Aid) completion, ways to help your students prepare and pay for college, how to motivate initiative and accountability, the Regents' Scholarship, the StepUp Utah Scholars program, and more.
---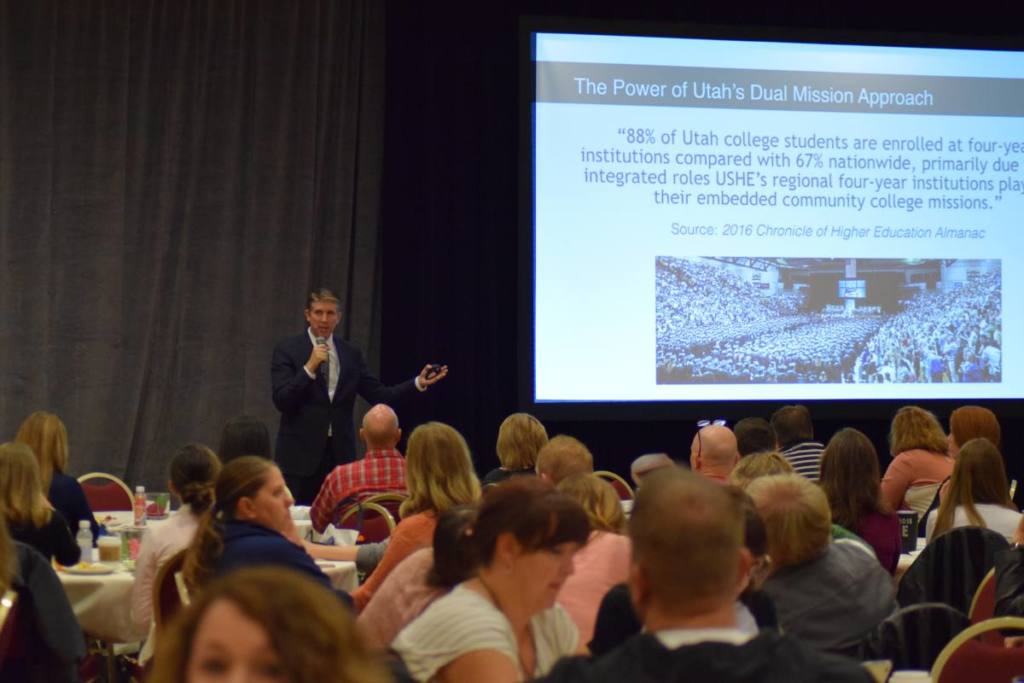 ---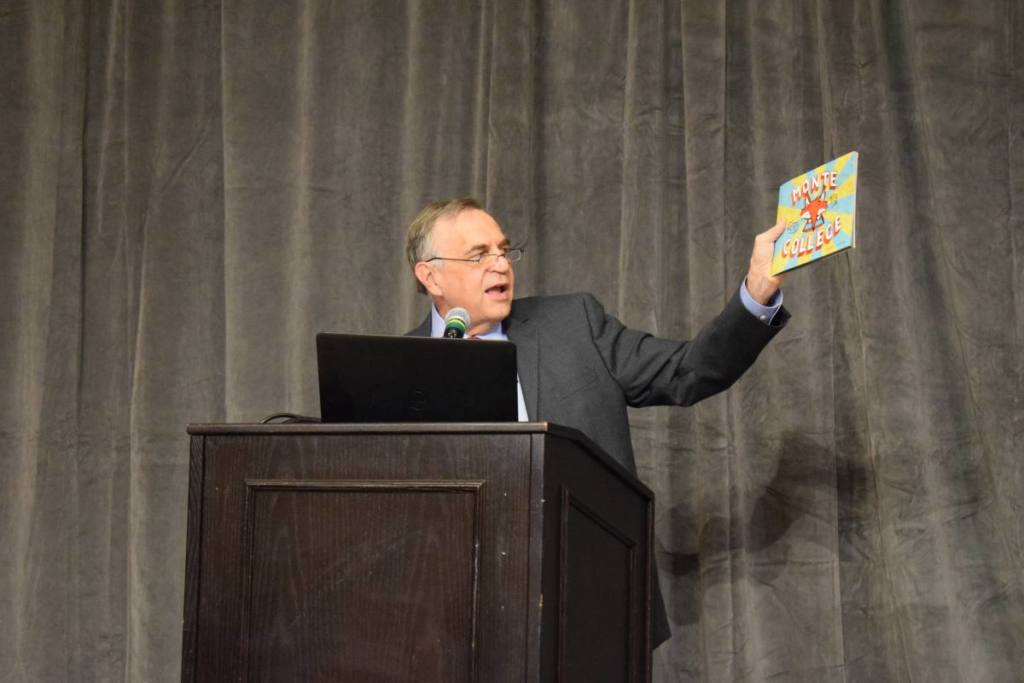 ---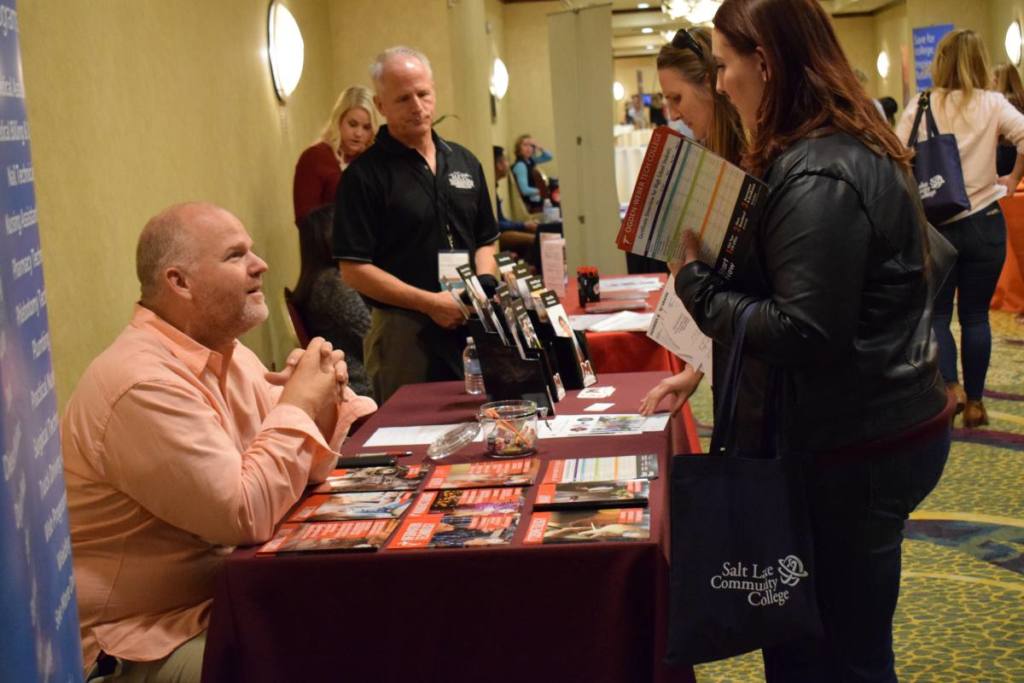 ---