Patricia Jones will be the newest member of the Utah State Board of Regents. She was appointed by Governor Gary Herbert and unanimously approved by the Utah Senate last month.
Jones is currently the CEO of the Women's Leadership Institute, which aims to elevate the stature of female leadership in the state of Utah.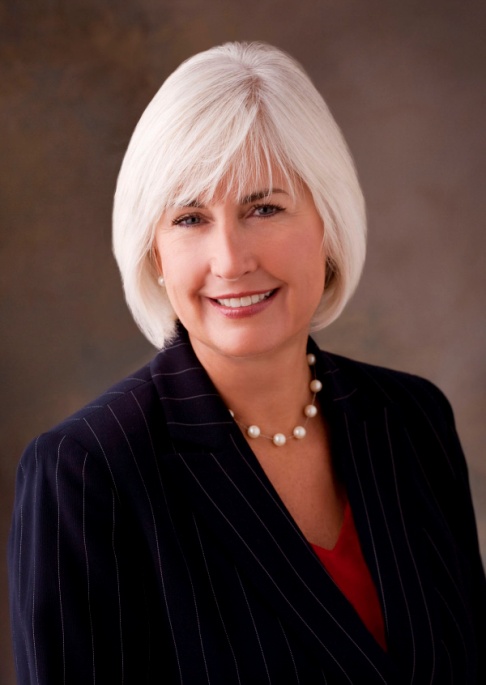 Prior to the Women's Leadership Institute, Jones was co-founder and President of Dan Jones & Associates, a public opinion and market research firm, where she worked for 35 years.
Jones served in the Utah Legislature for 14 years, and in leadership positions 12 of those years.  She was a member of the Utah House of Representatives from 2000-2006 and was elected to the Utah Senate in 2006-2014. Jones was the first female leader in either party and either House. While in the Utah Legislature, Jones was a member of various committees, including Public Education, Higher Education, Health and Human Services, Judiciary, Economic Development, Law Enforcement, Government Operations and Executive Appropriations.
A University of Utah graduate, Jones is currently a member of the Board of Governors of the Salt Lake Chamber, the Intermountain Healthcare Community Care Foundation, and a member of the National Advisory Board of the University of Utah School of Dentistry.
In recent years, Jones served on the boards of United Way of Salt Lake, Utah Symphony and Opera, St. Mark's Hospital, Hale Centre Theatre, Columbus Community Center, University of Utah Alumni Association, Coalition for People with Disabilities, This is the Place State Park, Coalition for the Understanding of Substance Abuse Disease, and Zions Bank Women's Financial Group.
She is married to Dr. Dan E. Jones and has four children, three step-children and sixteen grandchildren.
About the Board of Regents
The Utah State Board of Regents is the governing body for the Utah System of Higher Education (USHE). The Utah Legislature grants it the power to control, manage, and supervise USHE. The Board's major responsibilities include selecting and evaluating institutional presidents, setting policy, approving programs, missions, and degrees, and submitting a unified higher education budget request to the Governor and State Legislature.
The Board of Regents is comprised of 19 Utah citizens, representing the entire state geographically:
16 appointed by the Governor
3 non-voting members (Utah State Board of Education & Utah College of Applied Technology)