Last Friday, June 19, the outreach arm of the Utah Higher Education Assistance Authority (UHEAA) piloted a scholarship boot camp for incoming high school sophomores, juniors, and seniors from across the Salt Lake Valley. Held at Granger High School, the goal of the event was to provide these students with useful scholarship tools and resources to better prepare them for the scholarship application process.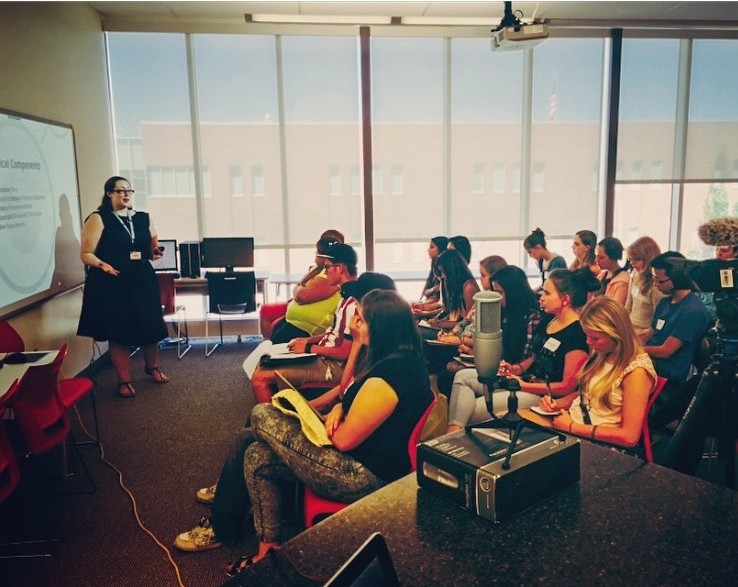 The Scholarship Boot Camp started off with a panel discussion that included scholarship experts from the Utah College Access Advising Corps (UCAC) and the Westminster College financial aid office, as well as a BEACON scholar from the University of Utah and a recent Granger High School graduate and winner of the Gates Millennium scholarship. It concluded with a specialized writing session on scholarship personal statements, where students received individual guidance from writing professionals with Salt Lake Community College Writing Center, Utah State University, University of Utah, UCAC Advisers, Utah Educational Savings Plan, UHEAA and the Office of the Commissioner of Higher Education.
Student surveys showed 92% of participants felt more prepared to apply for scholarships as a result of the Boot Camp. One student reported she learned a lot about the scholarship application process through listening to the panelists' personal experiences. Another student mentioned they were nervous about college and scholarship applications, and the Scholarship Boot Camp helped alleviate some of their fears.
Twenty-nine bright and motivated high school students attended the Scholarship Boot Camp pilot, and 12 committed volunteers helped these participants during the event. UHEAA Outreach plans to add the Scholarship Boot Camp to its regular events and continue to help students with scholarship preparation.