Salt Lake Community College is among 40 colleges and universities nationwide experimenting with competency-based education and prior learning assessment, granting it a waiver from certain rules that govern federal financial aid. SLCC is leveraging a $2.5 million Department of Labor grant and existing college resources to roll out a competency-based education (CBE) delivery model at its School of Applied Technology. The goals of this initiative are to develop a delivery model that addresses the unique needs of adult learners and offer those learners options not available in the traditional academic model. SLCC President Deneece G. Huftalin gave an update on the pilot program during a recent Board of Regents meeting at the college.
---
Targeting working adults and underserved
The SLCC program targets working adults who are underserved (e.g. low-income, first generation), and successful pieces of the pilot will soon be scaled to the larger SLCC community. This pilot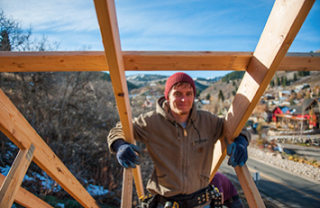 aligns with USHE's strategic focus on improving student completion rates.
SLCC is using the CBE initiative to increase recognition of prior learning, completion, retention, and persistence of college students.  The design of the model includes strategies to reduce time to completion and cost of attendance.  While some components of the model are already in place, the long-term vision of CBE at SLCC is to fully scale a program that is cross-disciplinary, expanding into other degree programs.  This is an innovative approach to providing solutions for adult learners and that the combination of benefits and flexibility to students will provide access and incentive for a population of adults not currently accessing higher education.
---
Saving Time + Saving Money = Helping Students
The program will help reduce a student's time toward completion and, as a result of an accelerated schedule, lower the cost of attending college. It is the recognition of prior learning that helps speed a student through assessment.
The CBE pilot program uses a self-paced, self-directed type of learning that relies on technology-enhanced educational resources to help adult students customize their approach to learning. Competency-based education at SLCC uses a combination of online and face-to-face instruction and, by the time students are finished, industry-designed transcripts that list competencies mastered or, in other words, what students "can do" – in terms of employer-related skills, instead of "overarching" or disconnected concepts seen in the typical course titles listed on transcripts potential employers are left to interpret.
Photos courtesy of Salt Lake Community College