StepUp Ready grants are made possible by the Utah State Legislature and its vision of making college more attainable to all Utahns. The most effective college readiness efforts come as a result of strong partnerships between higher education and public education. Working together, K-12 and higher education institutions achieve positive outcomes for students who graduate ready to take on college. Goals for these grants include:
Increase number of students receiving 8th grade college prep introduction
Increase number of students achieving ACT college readiness benchmarks
Increase number of students taking Math 1030/1040/1050 and/or 4-years of math in high school
Increase number of students applying for Regents' Scholarship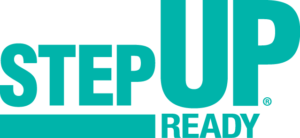 In supporting Utah's 66% by 2020 goal, the Utah System of Higher Education (USHE) invites grant applications from partnerships between school districts/local education authorities (LEAs) and Utah not-for-profit higher education institutions in an effort to increase the number of Utah's public high school students who graduate college-ready and enroll in a post-secondary institution. Utilizing objectives that have been shown to increase college readiness and success, USHE will make a total of $600,000 in grants up to $50,000 available to school districts/LEAs that partner with Utah not-for-profit higher education institutions.
Grant Timeline
| | |
| --- | --- |
| RFP Available | June 23, 2014 |
| Technical Assistance Call | August 19, 2014 |
| Application Due | September 8, 2014 |
| Consultation Period | September–October 2014 |
| Selection Announcement | November 3, 2014 |
| Grant Monies Released | January 2015 |
| Implementation | January–December 2015 |
| First Interim Report | Due June 2015 |
| Second Interim Report | Due January 2016 |
| Data Analysis and Final Report | April 2016 |
| | |
Find the Request for Proposals HERE