From September through November, Utah Higher Education Assistance Authority's (UHEAA) Outreach team (operating under a joint StepUp/UHEAA platform) hosted 24 regional "You CAN Pay for College" evening events throughout Utah where high school students and parents learned about college savings, scholarships, the Free Application for Federal Student Aid (FAFSA), grants, work-study programs, and student loans. The events started with a presentation, followed by a questions and answers session and a college fair where students and parents could talk with Utah public and private, nonprofit college admissions representatives about school-specific financial aid information and admissions details.
Over 5,000 students and parents attended this fall's "You CAN Pay for College" events, a 25% increase from last year's attendance. For the first time this year, UHEAA offered three additional "You CAN Pay for College" events with 800 attendees overall. Two were specifically crafted for Latino Spanish-speaking students and families and one specifically for Pacific Islander students and families. Three high schools hosted a "You CAN Pay for College" event independently with 192 attendees total.
The "You CAN Pay for College" events prove to be a valuable resource for students and parents who otherwise would not know about or be as familiar with financial aid resources for college:
"I've learned a lot and am more motivated to apply for scholarships and financial aid because of this event."
"I think this program is really awesome and it helped me a lot with how to apply for financial aid and I really appreciate it."
—Student participants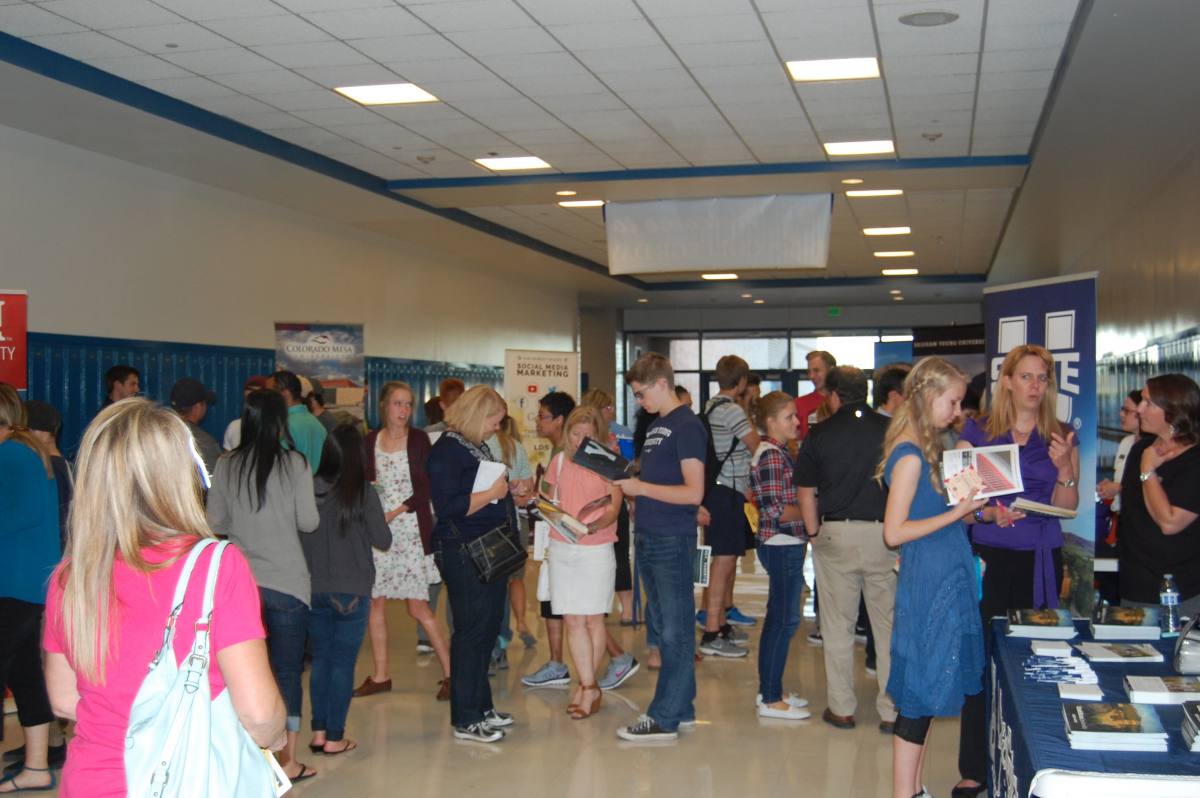 Students and parents at Bingham High School talk to Utah college representatives.
Watch highlights from the Spanish-speaking "You CAN Pay for College" event at Kearns High School:
https://youtu.be/FU4mOj1zhPc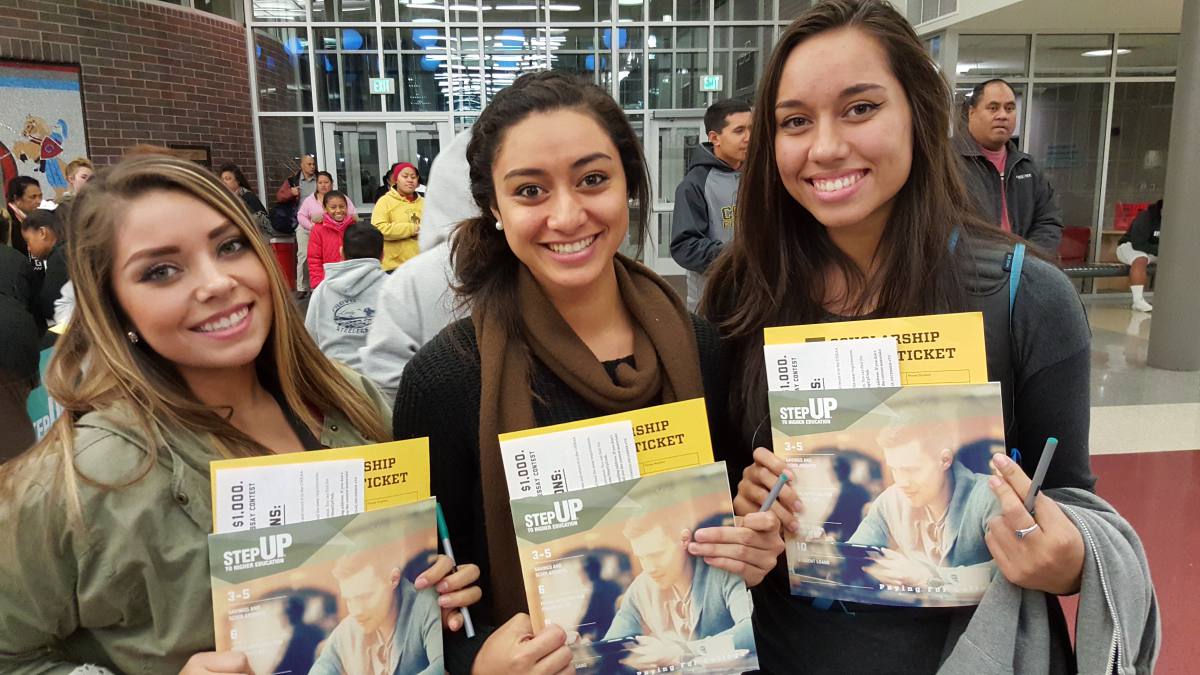 Students at the Pacific Islander "You CAN Pay for College" event at Granger High School ready to learn how to pay for college.