The Utah Educational Savings Plan (UESP), Utah's official nonprofit college savings plan, launched a new Gift Program, just in time for the holidays.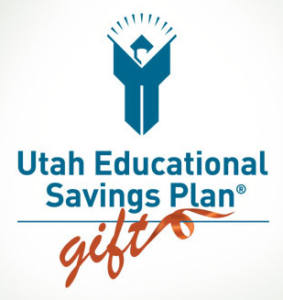 The UESP Gift Program makes it easy for family and friends to contribute to a child's future qualified higher education expenses. When UESP account owners enroll in the Gift Program under Account Access online at uesp.org, they receive a gift code and a link to a personal gift page they can share with loved ones in person, by email, or using social media. Once a loved one connects to an account owner's personal gift page, a gift contribution can be made online, or by mail with a paper check.
The process is simple and secure. There are no fees for the service, and all account-owner information remains confidential in the process.
This holiday season, avoid wandering around toy aisles or searching websites searching for the perfect present. Contributing to a UESP college savings account is a meaningful gift that children unwrap in the future.
To learn more about the Utah Educational Savings Plan Gift Program, visit gift.uesp.org, call UESP toll-free at 800.418.2551, or email info@uesp.org.
Important Legal Notice
The Utah Educational Savings Plan (UESP) is a Section 529 plan administered and managed by the Utah State Board of Regents and the Utah Higher Education Assistance Authority (UHEAA).
Read the Program Description for more information and consider all investment objectives, risks, charges, and expenses before investing. Call 800.418.2551 for a copy of the Program Description or visit uesp.org.
Investments are not guaranteed by UESP, the Utah State Board of Regents, UHEAA, or any other state or federal agency. However, Federal Deposit Insurance Corporation (FDIC) insurance is provided for the FDIC-insured accounts. Please read the Program Description to learn about the FDIC-insured accounts. Your investment could lose value.
Non-Utah taxpayers and residents: You should determine whether the state in which you or your beneficiary pays taxes or lives offers a 529 plan that provides state tax or other benefits not otherwise available to you by investing in UESP. You should consider such state tax treatment and benefits, if any, before investing in UESP.