Utah Higher Education Assitance Authority (UHEAA) and their community partners, including Granite School District, have been selected as a one of 25 recipients of the National College Access Network's 2018-2019 FAFSA Completion Challenge Grant. The $40,000 grant will be used to improve FAFSA completion rates by at least five percentage points in West Valley City high schools for the 2019 graduating class.
The high schools that will be targeted with grant funds are: American Preparatory Academy, East Hollywood High School, Granger High School, Hunter High School, Roots Charter High School, and Vanguard Academy.
Preliminary work to implement grant strategies is currently underway and will continue throughout the 2018-2019 school year.
UHEAA's strategy to increase FAFSA completion rates has three key focuses:
Perform targeted outreach
Strengthen existing cross-sectoral partnerships
Increase access and use of FAFSA completion data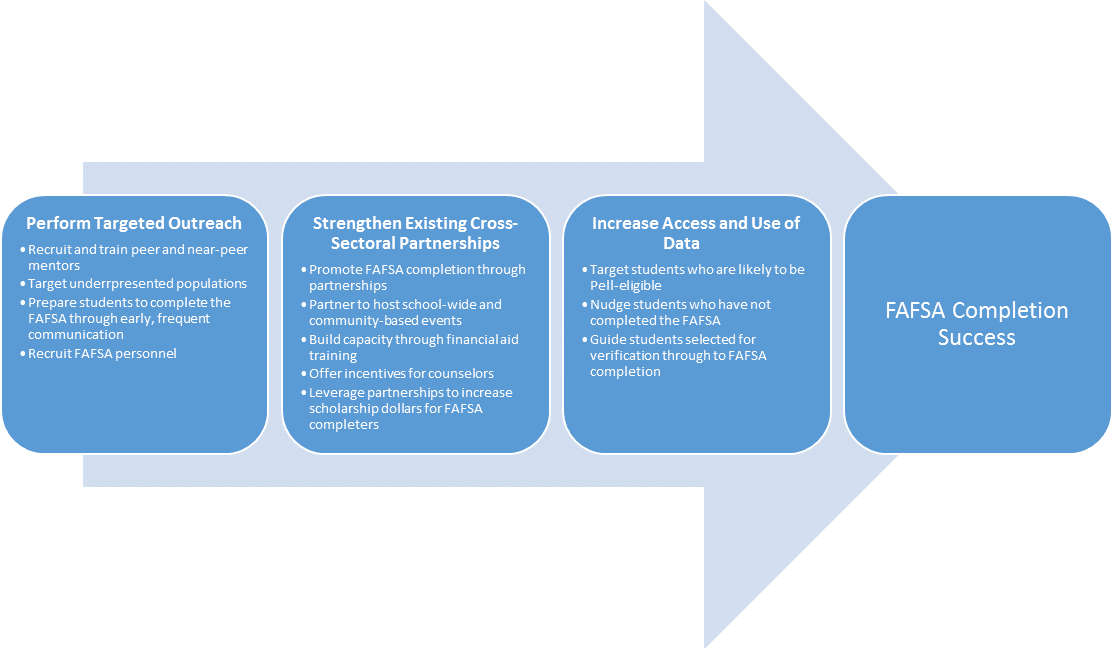 According to the National College Access Network (NCAN), FAFSA completion is a critical component for access to post-secondary education. Ninety percent of high school seniors who complete FAFSA attend college directly after high school, compared to just 55 percent of FAFSA non-completers. The Completion Challenge grant will allow UHEAA to build on their on-going efforts in West Valley City to remove financial barriers to higher education for students and to improve access to post-secondary education.
For additional information about grant initiatives and intended outcomes, contact UHEAA Community Outreach Specialist Jacob Newman at jnewman@utahsbr.edu or 801-366-8487.