Pictured above from left to right: Harris H. Simmons, USHE chair; Lisa-Michele Church, USHE regent; Sheva Mozafari, USHE student regent; Alan Hall, USHE regent
The Utah System of Higher Education welcomes four new members to the USHE Board of Regents, including a new student regent.
From a community activist to an award-winning entrepreneur, these new Regents bring years of experience and their passion for higher education to the Board.
The new Board members include:
Lisa-Michele Church has more than 30 years of public and private service as an attorney and community activist. As executive director of Utah's Department of Human Services, Ms. Church addressed child protection, juvenile justice, mental illness, drug addiction, services for people with disabilities, elder abuse, and child support collection. In addition to her community volunteer service focusing on issues of social justice, she served for many years on boards that champion higher education, specifically the Dixie State University Board of Trustees and the Utah Higher Education Assistance Authority.
A well-known advocate for public education, Alan Hall has spent his professional life founding MarketStar Corporation, a global outsourced marketing and sales company, and co-founding Mercato Partners, a growth equity venture capital fund. He and his wife Jeanne Hall created the Alan and Jeanne Hall Foundation to provide educational opportunities to the less fortunate, compassionate care to the afflicted, food to the hungry, cultural experiences to the community, and support to cultural and educational organizations.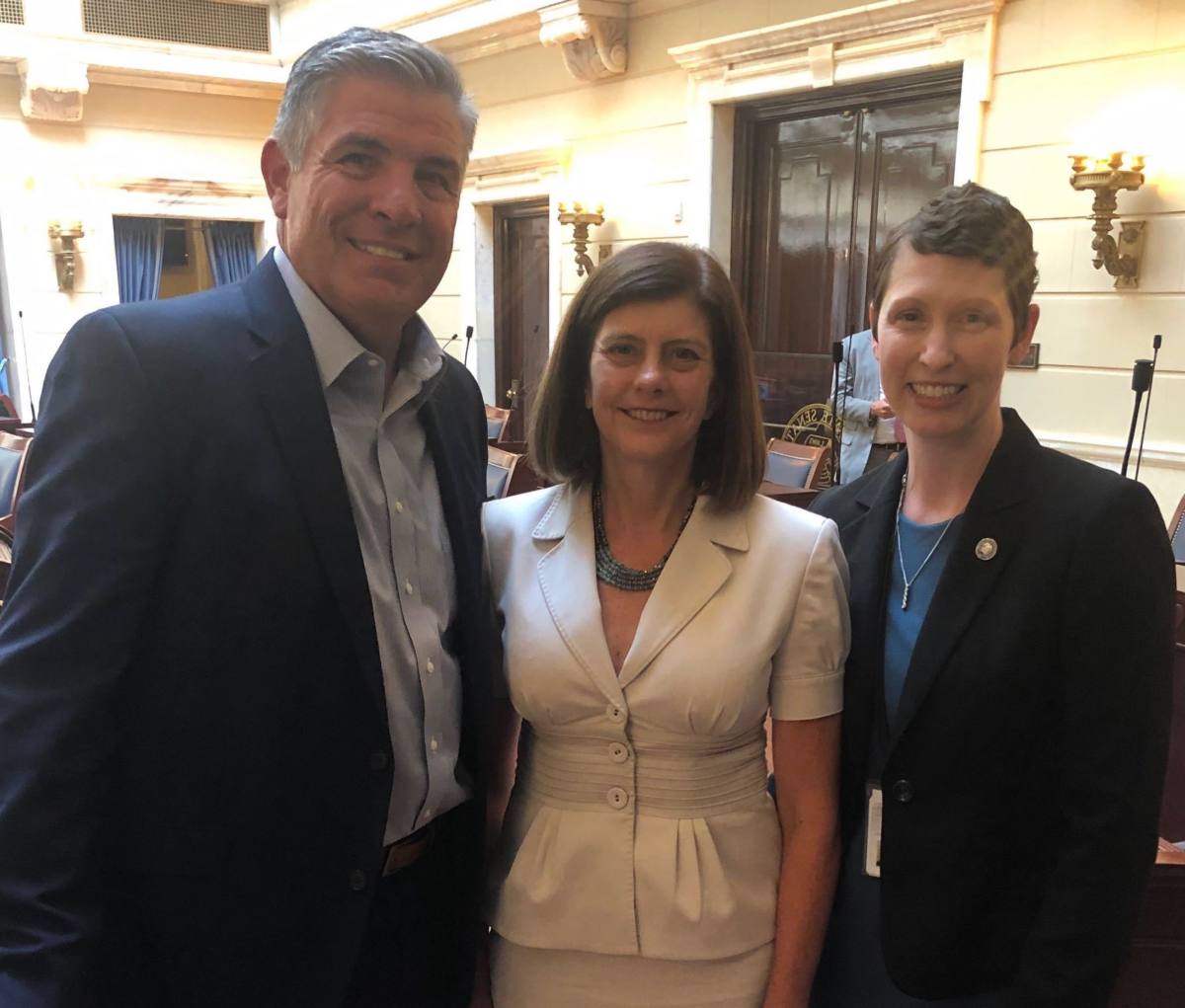 Crystal Maggelet is the CEO of FJ Management, a diversified family business that includes wholly-owned subsidiaries: Maverik, a 330 c-store chain and Big West Oil, a petroleum refinery. Other businesses include TAB Bank, a community bank, and Crystal Inn, a small chain of hotels. She also served as Utah State University Trustee for two years and on the University of Utah and Utah State University Business Advisory Boards for more than 15 years.
A senior at the University of Utah, Sheva Mozafari will soon complete an honors degree in Integrative Health Science, an interdisciplinary major that she created. She has been involved on U of U campus by serving as Presidential Ambassador under two presidents, serving as a Resident Assistant for three years, and sitting on the Student Health Advisory Committee—all of which have piqued her interest in higher education and advocating for students.
Lisa-Michele Church, Alan Hall, and Sheva Mozafari were sworn in at the August 2, 2019 Board meeting at Southern Utah University.
Crystal Maggelet was confirmed by the Utah Senate on August 21, 2019 and will be sworn in by the Board at the upcoming September 12 & 13 meeting at Utah State University.