Utah's public colleges and universities are busy this summer engaging K-12 students with exciting, hands-on, high-tech STEM summer camps. The summer camps encourage students to have fun with science, technology, engineering and math, and build their confidence and ability in these key areas.
Girls-only STEM summer camps

Many colleges and universities are hosting girls-only STEM camps, to encourage better participation by women in STEM fields. For example, Weber State University, Southern Utah University, and Dixie State University are each hosting Girls Go Digital, a camp designed by girls, for girls – and presented by women and men who support the greater involvement of girls in engineering and computing. The University of Utah's Hi-GEAR (Girls Engineering Abilities Realized) camp is over ten years old, and introduces girls to engineering and computer science careers with hands-on learning and team projects.
Overview of STEM summer camps at USHE institutions
University of Utah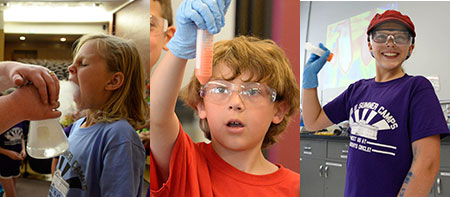 From aviation to robotics, video game programming to web design, the University of Utah's summer camps provide hands-on experiences that blur the lines between learning and having fun. The University of Utah has summer camps in all STEM subjects, where kids use reason, imagination, and innovation to explore their favorite subject. For example, the U's Exploring Engineeringcamp introduces students to a variety of engineering disciplines, from chemical and civil to biomedical, electrical and mechanical. And its GREAT summer camp help student learn about computer graphics, robotics, and programming by making games, animations, and robots.
Utah State University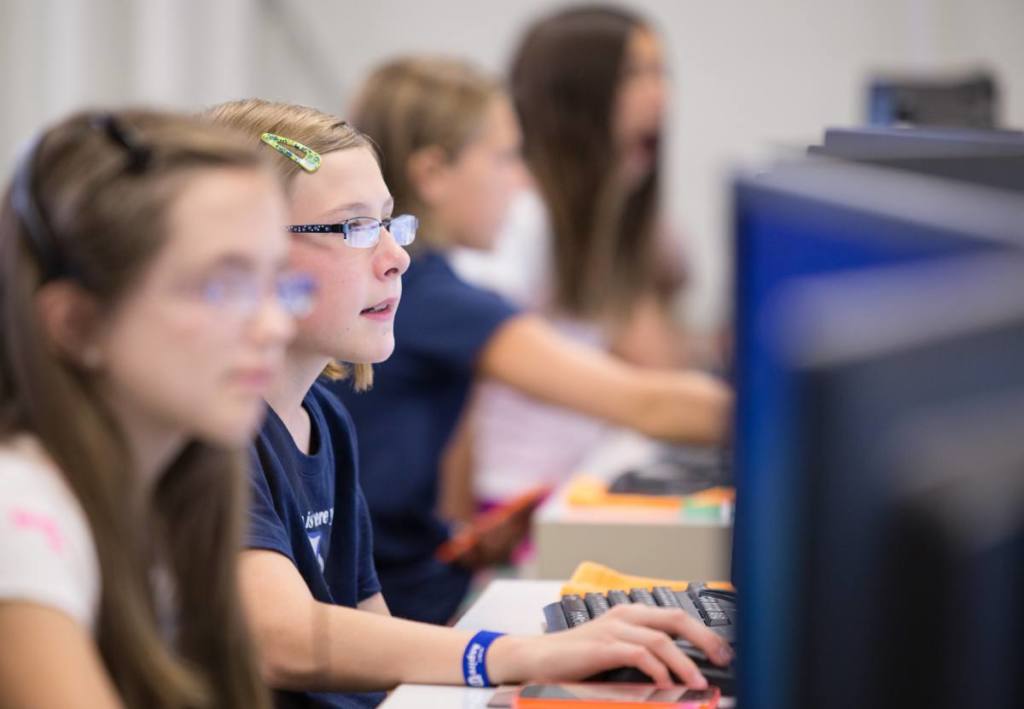 USU's Biotechnology Summer Academy is an intensive, five-day internship for students to expose them to the careers available in biotechnology. Students are mentored by USU faculty and involve them in current research. USU also hosts E-State, which is fun-filled four-day summer camp for students entering their senior year of high school. Participants explore how engineering has changed our world and learn what earning a degree in engineering is all about. And APP camp teaches middle school kids how to create their own cell phone applications.
Weber State University
WSU's Art of Math camp encourages kids to explore geometry, symmetry and more, and then use these ideas to make creative works of art, including geometric string art, tessellations, origami and three dimension explorations. And kids interested in rockets, renewable energy, and electronics can participate in the hands-on Manufacturing & Engineering Technology camp, taught by WSU faculty. Kids interested in the outdoors can participate explore the local environment (and chemistry, geoscience and data analysis) through WSU's Trail Blazers summer camp.
Southern Utah University
For those aged 14-18 interested in technology, engineering or computer science, Southern Utah University hosts the Technology, Engineering and Computer Science (TECS) Summer Camp. Students will experience college life by staying on campus and learning through hands-on experiences from professors and professionals in the field of their choice.
Snow College
Snow College hosted its first ever computer software coding camp June 9-11 for high school age students interested in website design, game programming, and computer programming. The camp was free and was open to students grade 9 through 12. 54 students registered from central Utah and the Wasatch Front to attend camps held on both the Richfield and Ephraim campuses. The code camp was created in partnership with Central Region CTE Pathways, a program geared towards helping high school students earn college credit and putting them on the fast track to college.
Dixie State University
DSU hosts Code School, which encourages kids of all ages and computer experience to learn basic computer programming, web design, hands-on technologies, and web development. DSU partners with Code Changers to offer this camp.
Utah Valley University
At UVU, kids will learn about human anatomy, astronomy, biotechnology, paleontology, and botany in its comprehensive Kids Science camps. UVU will also host computer classes teaching everything from how to build your own computer to creating your own programs. And engineering-minded elementary and middle school students will be able to assemble and program their own robots in UVU's Robotics camp.
Salt Lake Community College
Slick Science is a four-day camp held at the Redwood-Taylorsville campus of Salt Lake Community College for children ages 8-11 and 12-14.  It focuses on science and technology with hands-on projects, including creating robots, building bridges and testing them for strength in our Engineering lab, building water powered bottle rockets, making 'bouncy' balls and 'slime', and other fun activities.