Presidents and key officials from Utah's public colleges and universities are kicking off Utah College Application Week (UCAW) by speaking to high school seniors about the importance of postsecondary education. UCAW gives Utah high school seniors in partner schools the opportunity to apply to college during the school day. Eighty-four high schools have partnered with the Utah System of Higher Education in supporting 20,000 high school seniors as they apply to college. A specific focus is placed on students who are first-generation, low-income, underserved, or who would not have otherwise considered applying to college. Utah Governor Gary Herbert has declared November "Utah College Application Month" in support of these efforts; it is also "National College Application Month."
---
"It's nearly impossible to make it in life without some kind of schooling after high school."
—President Matt Holland, Utah Valley University
---
Last week, Utah Valley University (UVU) President Matt Holland spoke to high school seniors at Provo High School, his alma mater, about the importance of college, emphasizing students should achieve some sort of postsecondary education, whether that be a one-year certificate, two-year associate degree, or four-year bachelor's degree. Dr. Kyle Reyes from UVU's Office of the President also spoke, sharing his college experience.
Weber State University President Chuck Wight spoke to students at Ben Lomond High School and Ogden High School as part of their UCAW activities. He urged students to have a plan after high school, and include college in that plan. Salt Lake Community College President Deneece Huftalin motivated students during Granger High School's UCAW kick-off assembly on Monday, instilling the importance of a college education and encouraging all students to continue on with some type of education after high school.
Also on Monday, Ogden city Mayor Mike Caldwell helped Ogden High School seniors fill out college applications, and Utah State University-Eastern Vice Chancellor Greg Dart spoke during Parent Night at Carbon High School.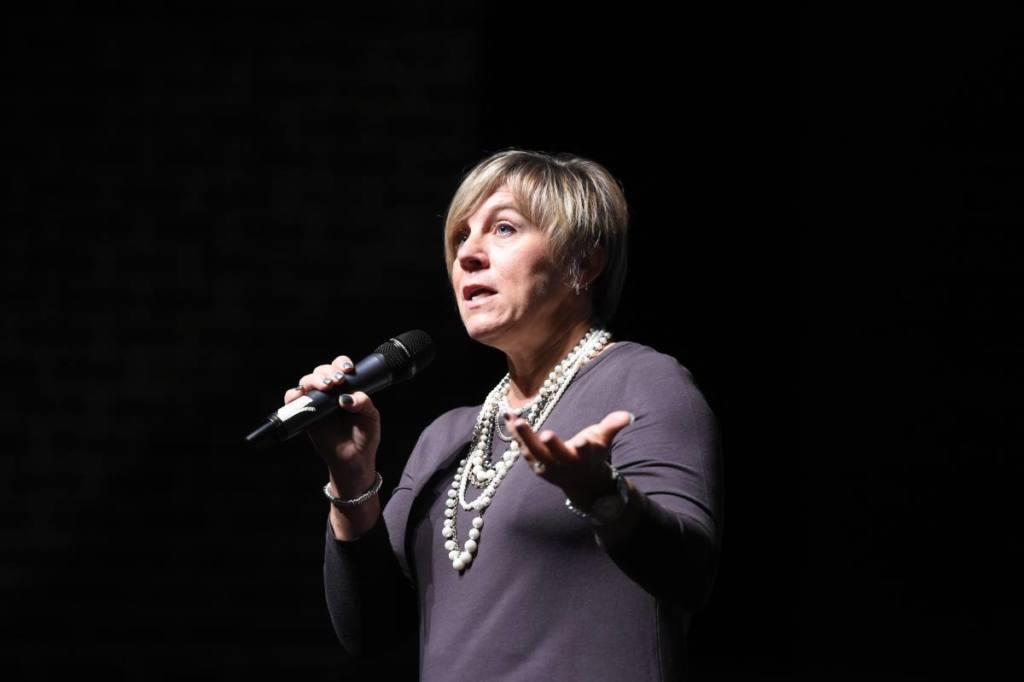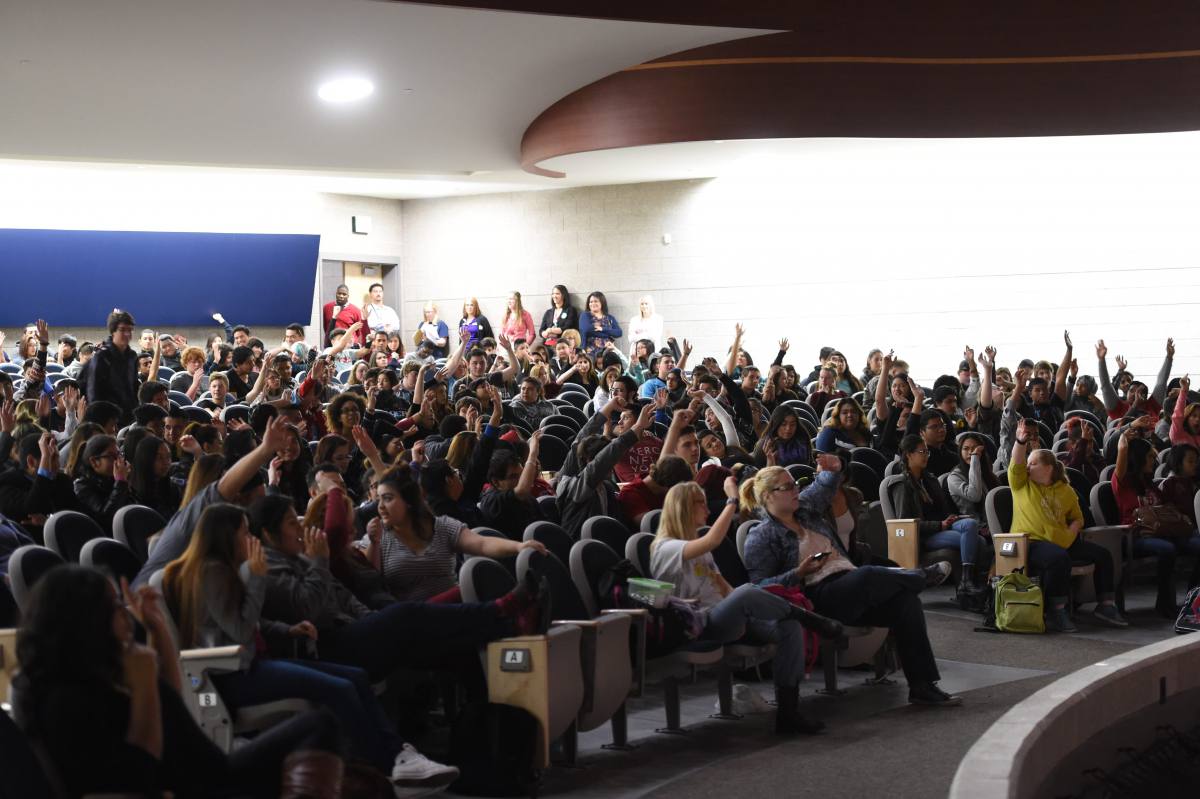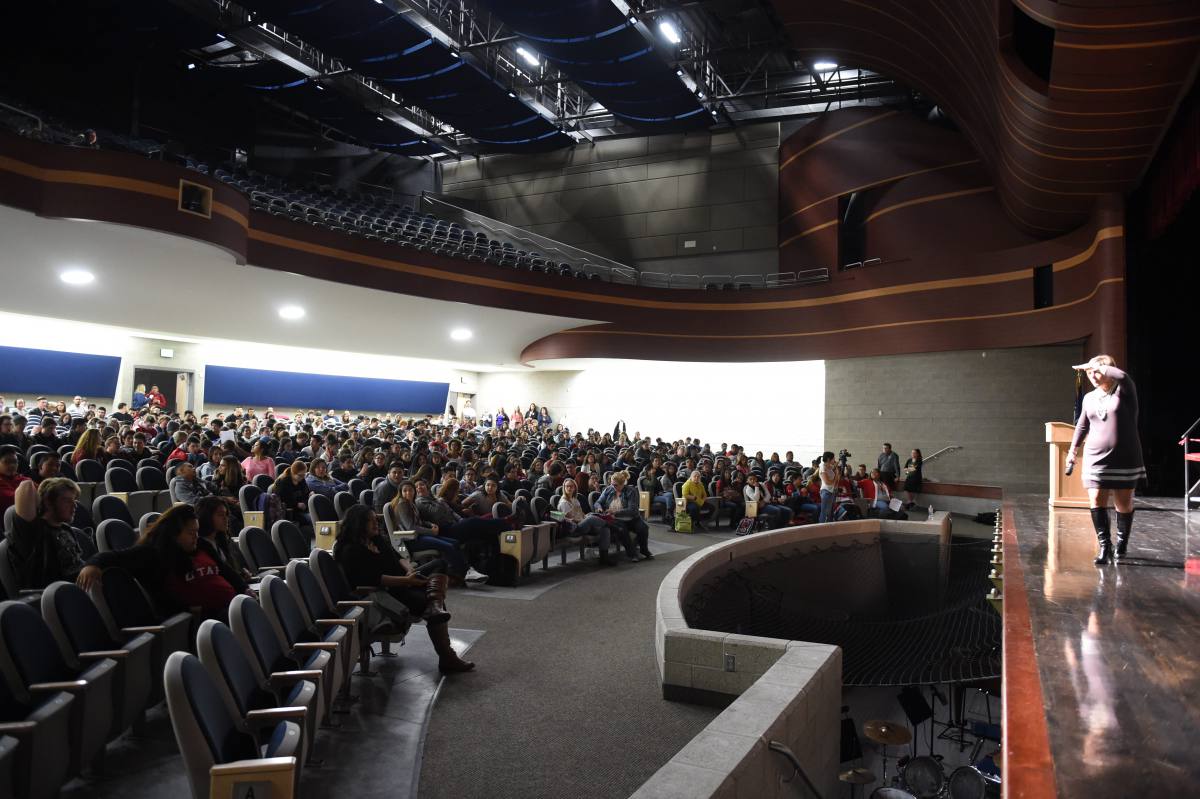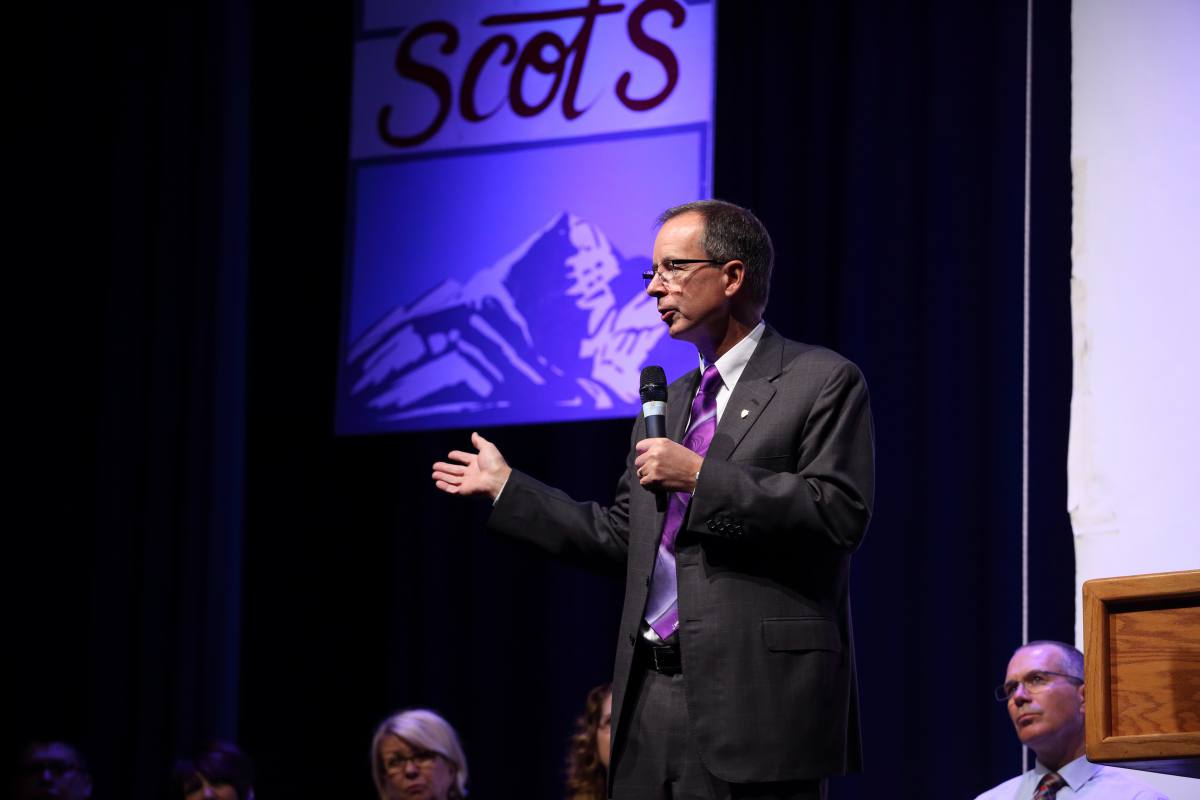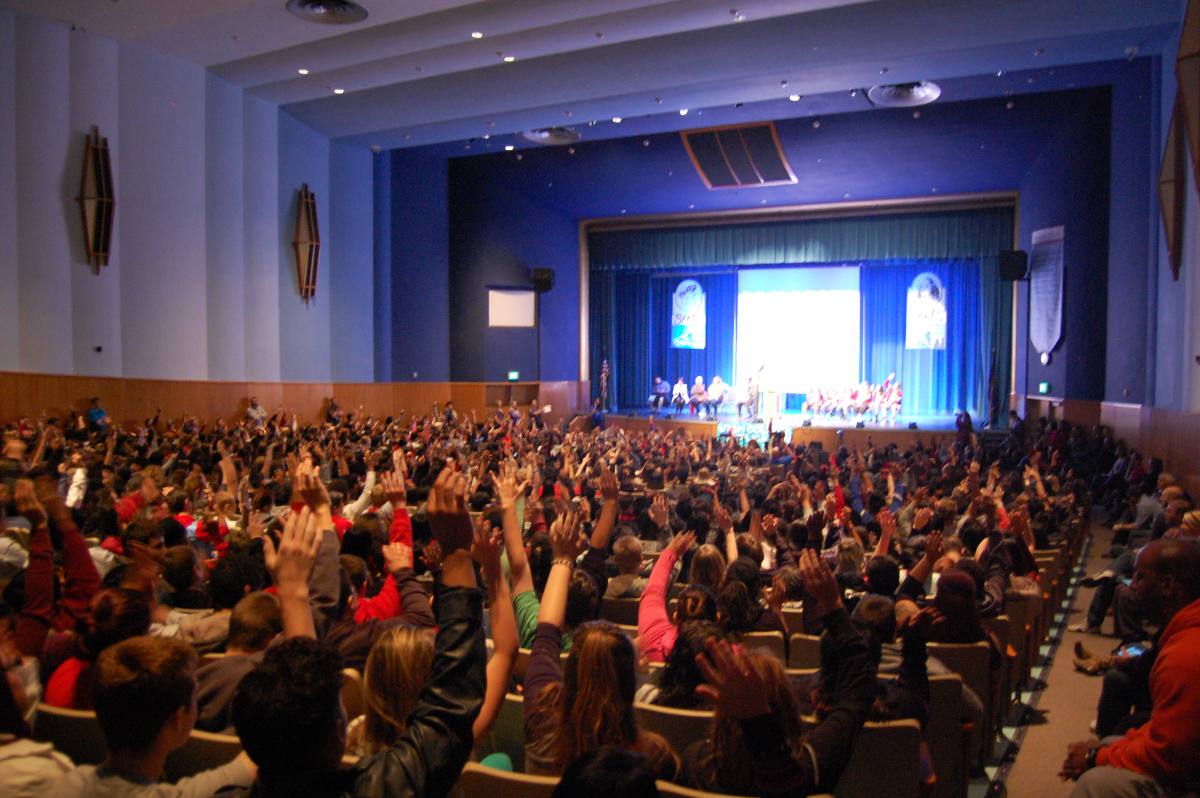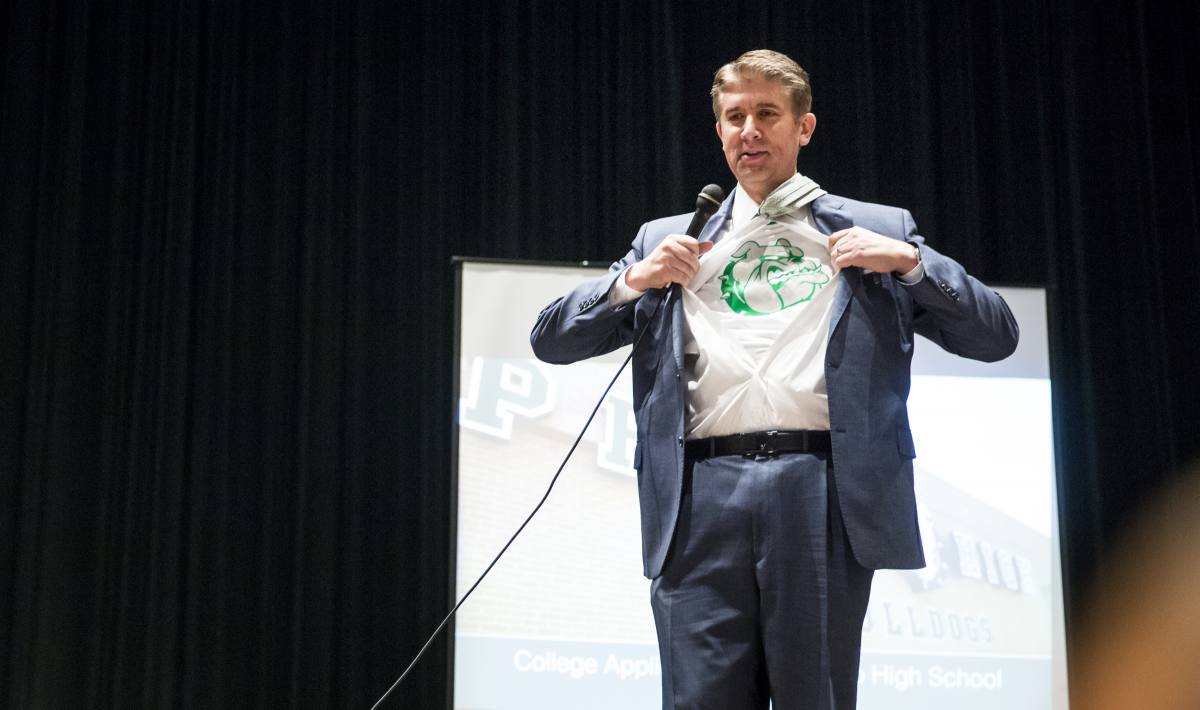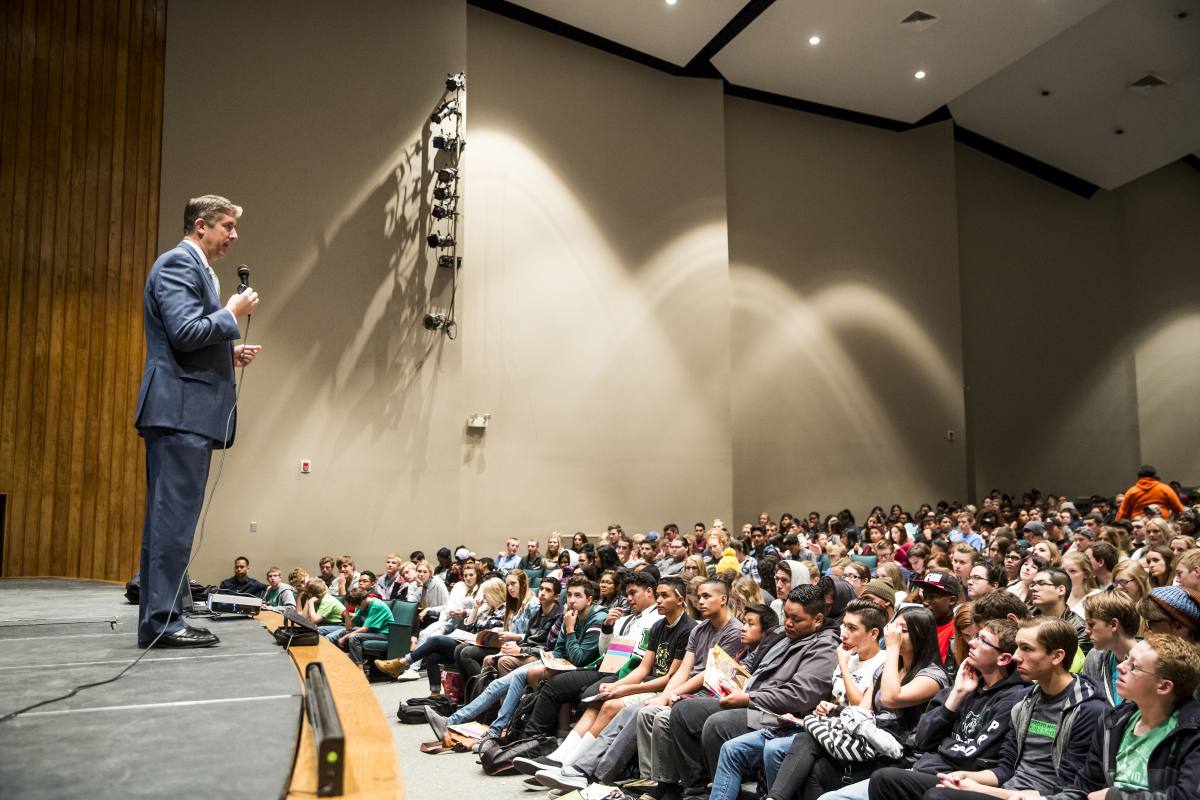 Below is a schedule of events for UCAW:
DATE/TIME
LOCATION
DETAILS
Monday, Nov. 16
8:00am
Payson High School
Mark Middlebrook from Mountainland Applied Technology College, Snow College President Gary Carlston, and Kyle Reyes from the Office of the President at Utah Valley University will speak at an assembly
Monday, Nov. 16
10:30am
Ben Lomond High School
Ogden Mayor Mike Caldwell will help students as they fill out college applications
Monday, Nov. 16
8:00am
Parowan High School
Southern Utah University President Scott Wyatt will speak at an assembly
Thursday, Nov. 19
8:30am
Canyon View High School
Southern Utah University President Scott Wyatt will speak at an assembly
About Utah College Application Week (UCAW)
UCAW is coordinated by the Utah System of Higher Education and is part of the American College Application Campaign (a national initiative of the American Council on Education). For more about Utah College Application Week, visit StepUpUtah.com.