Last week, the National Governors Association (NGA) Center for Best Practices announced six states—Indiana, Iowa, Montana, New Hampshire, Utah and Washington—will participate in the 2016 Policy Academy on Scaling Work-Based Learning. The 18-month leadership program focuses on helping state teams incorporate work-based learning into their overall talent pipeline as a way to establish clear career pathways for young people and to develop a skilled workforce.
Work-based learning and pathways
Work-based learning blends work experience and applied learning to develop youth and young adults' foundational and technical skills to expand their education, career and employment opportunities. In Utah, work-based learning is designed to be the culminating educational activity of a student's career pathway.
Pathways are a series of courses designed to help students learn skills for today's labor market, bring focus to school studies, make a transition from school to the labor force, increase awareness of careers and align student activities with employer needs.
Currently there are over 50 pathways in Utah's high schools that lead to careers and to additional educational attainment at Utah's institutions of higher education. Each of these pathways has the potential to incorporate work-based learning into student programs. However, of the 31,522 12th grade students involved in the pursuit of career pathways, only 4,833 are participating in this kind of program.
The 2016 Policy Academy, therefore, offers a unique opportunity for state workforce and education leaders to develop strategies to scale high-quality, work-based learning opportunities, like the Utah Aerospace Pathways (UAP) project, for young adults. The idea is to connect 16- to 29-year-olds with middle-skills career experiences in STEM-intensive industries (those in the science, technology, engineering and math areas) such as advanced manufacturing, health care, information technology and energy.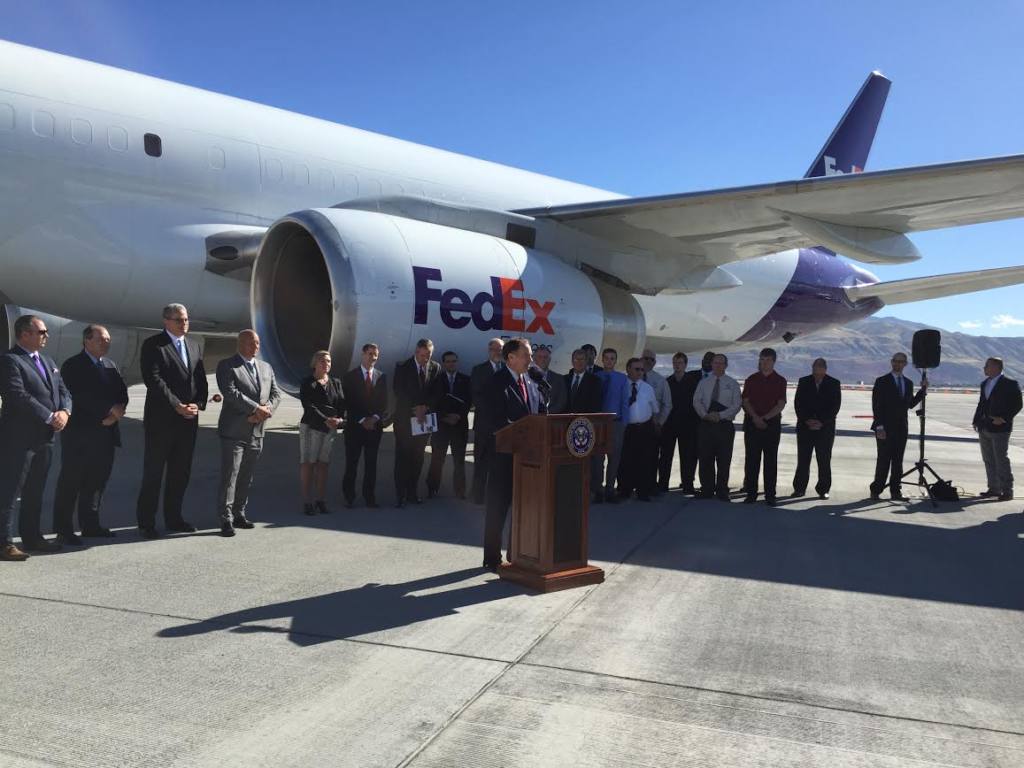 Utah Aerospace Pathways (UAP) project
Utah employers have been very willing to partner with education when it comes to innovative work-based learning partnerships that focus on helping students develop industry-demanded skills.
This is exemplified by the UAP project in which several major aerospace employers, including Boeing, Harris, Hexcel, Orbital ATK, Janicki Industries and Hill Air Force Base, have come together with high schools and post-secondary institutions, the Governor's Office of Economic Development, and the Utah Department of Workforce Services to create a training program that includes work-based learning and employment opportunities for high school students and adult learners. In addition, UAP will help solve some of the most critical workforce needs of the industry partners.
The UAP project allows students to gain targeted work skills while still in high school and significantly increases their chances of being hired in a promising high-tech career immediately following high school graduation, all while providing a path for continued educational attainment. Additionally, students can earn college credit while completing this program. UAP provides two semesters of coursework, with a work-based learning externship from one of the industry partners during the second semester.
The NGA grant will allow Utah to replicate the success of the UAP project in other industries.
Many employers from a variety of industries have come forward to request similar partnerships within their industries including life sciences, automotive, information technology, finance and manufacturing. Utah intends to scale these projects statewide. Partners in this effort include the Utah System of Higher Education, the Utah Department of Workforce Services, the Utah State Office of Education, the Governor's Office of Economic Development, and the Salt Lake Chamber.