Throughout November, 122 Utah high schools are partnering with the Utah System of Higher Education to launch Utah College Application Week (UCAW) events. Utah College Application Week gives every high school senior in partner schools the opportunity to complete a college application during the school day, with help from their school counselors, teachers and/or volunteers. UCAW schools are specifically targeting first-generation and low-income students, who are less likely to apply to and enroll in college.
Utah Governor Gary Herbert declared November 2017 as Utah College Application Month, re-emphasizing the importance of applying to college.
Statewide celebration event at Cyprus High School on Nov. 10
A statewide UCAW celebration event will be held on November 10th at 9:30 a.m. at Cyprus High School in Magna, Utah. Speakers will include:
Why is UCAW needed?
Research shows more than 90% of Utah's students plan to attend college, yet when the time comes to attend, only two-thirds actually go. Many students, especially those who are first generation or from underserved communities and may not have access to the "college knowledge" crucial to the college application process, can feel overwhelmed or confused when completing applications. Utah College Application Week events give high school seniors the extra help they need to complete their applications.

FAFSA Completion Open Houses
Many high schools are holding FAFSA Completion Open Houses in tandem with college application events. Utah continues to have the lowest rates of FAFSA completion in the nation. StepUp to Higher Education's outreach team works with high schools across Utah to host FAFSA completion events in the fall, which help to reinforce that FAFSA completion is a part of the college application process. A full calendar of events is available on StepUpUtah.com.
UCAW 2016
Last year, nearly 20,000 students submitted 25,365 college applications as part of UCAW 2016. 90% of participants reported feeling more comfortable with the college application process, 84% were more likely to ask for help with applications and 86% were more interested in going to college after high school graduation.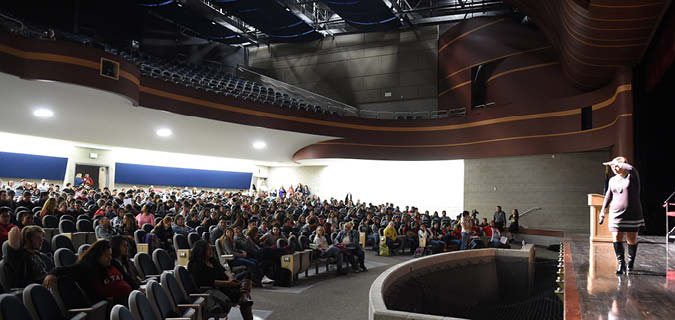 UCAW is part of ACE's American College Application Campaign
UCAW is held in conjunction with the American Council on Education's American College Application Campaign, in order to make more students and parents aware of the importance of applying for college and the funding resources available to lower-income families.
Want to learn more?
Check to see if which Utah high schools are participating in UCAW. For more information about UCAW events at your high school, talk to your school counselor. Students and parents may also find more resources at StepUpUtah.com, including a calendar of Free Application for Federal Student Aid (FAFSA) events, tips to prepare for college, the benefits of a college education and a list of Utah colleges and universities.
For real-time UCAW updates, visit StepUp to Higher Education Utah on Facebook or follow @StepUpUtah on Twitter and Instagram.